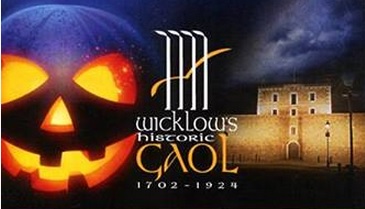 Wicklow's Historic Gaol will be celebrating Halloween with a week of tricks, treats and terror for the whole family.
Spooky events start on Saturday 26th October with a treasure hunt that will see families discovering hidden horrors and spooky secrets as they decipher clues throughout the Gaol.
Children will turn into scary monsters on Sunday 27th Oct. at the face painting extravaganza. Families will also be treated to a spooky tour to help get them into the festive mood.
There will be a creepy colouring competition on Monday 28th Oct. between 1:30pm and 3:30pm and a family treasure hunt on Tuesday 29th Oct. Why not bring the kids along to the 'Terrifying Touch' on Wednesday 30th where they will have to guess what is hidden in the cauldrons.
Activities will end on Halloween with a Trick-or-Treat fancy dress party in the afternoon and a frightening fun family ghost tour in the evening.
There are plenty of activities to ensure parents and their kids are frighteningly entertained this Halloween.
Dates: 26th – 31st October 2013