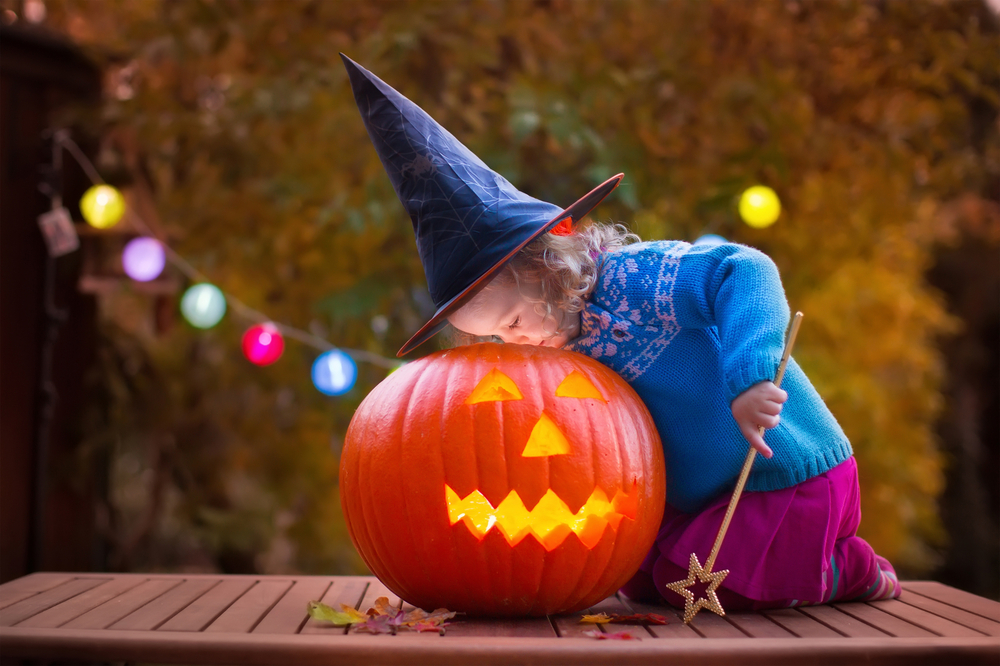 One of the fantastic things about Halloween is that you can let your imagination run wild, no matter how old you are!

Throwing a party for your gang and their friends is a fantastic way to get creative and put your artistic and culinary skills to the test.

From party games to creepy invitations, there's no shortage of ways to get creative this spooky season, but our favourite place to pull out all the stops is definitely the snack section!

Take a look at just some of the fantastic (and frightful!) party food you could create with just a little preparation.

Go wild this month!

1. Healthy option

While we know a child's party is generally a free-for-all when it comes to sugar, it's important to provide your guests with some healthy options too.

Nutritious snacks don't have to mean boring snacks however, so why not get creative with some handy-to-eat fruit for your shindig?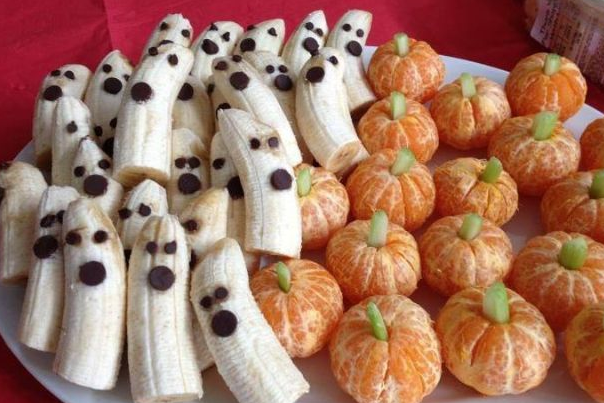 2. Corpse platter

This may be a little extreme if your guests are on the younger side, but there's no doubt this centre piece ticks all the boxes for a spooky celebration!

Simply lay a man's shirt and trousers across the table and bulk it up with bowls of party food.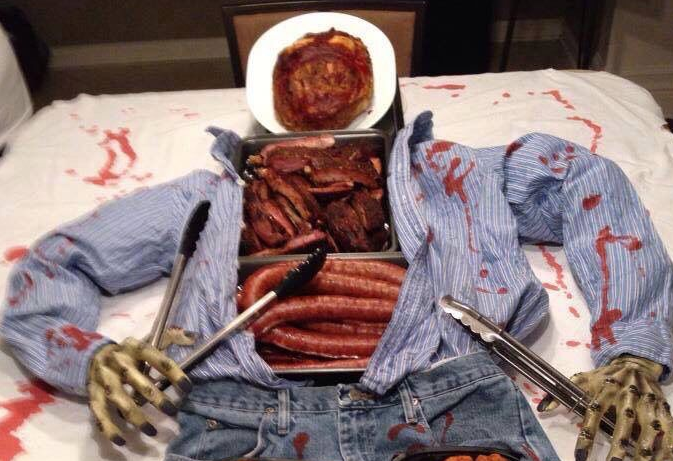 Match specific food to certain internal organs and splash some food colouring across the table for extra effect.

This will certainly help you to create one party table your guests won't forget for quite some time!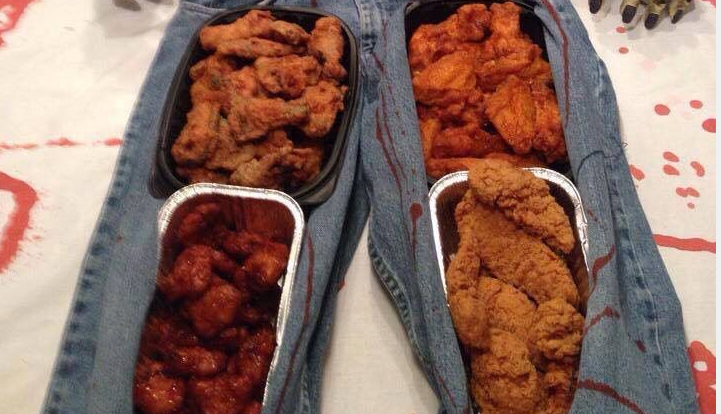 3. Spooky sausages

Hot dogs are the perfect snack food to provide your guests with this Halloween.

Transform the standard wiener into a severed finger by paring back the top of the sausage to create the illusion of a nail and add a little ketchup or food colouring to the bun for maximum effect.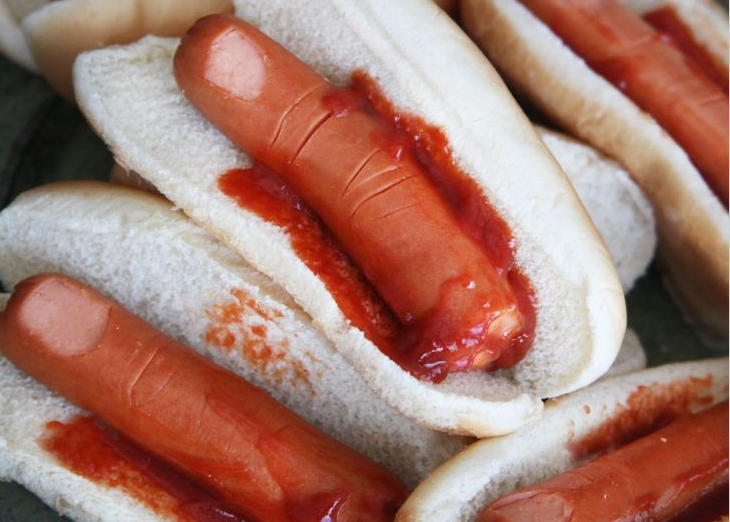 4. Witches broomsticks

Creating these mouthwatering snacks simply requires some peanut butter cups and some pretzel sticks!

Pop the sticks into the tasty chocolate and peanut butter treat and hey presto, you have yourself a plate of witches broomsticks!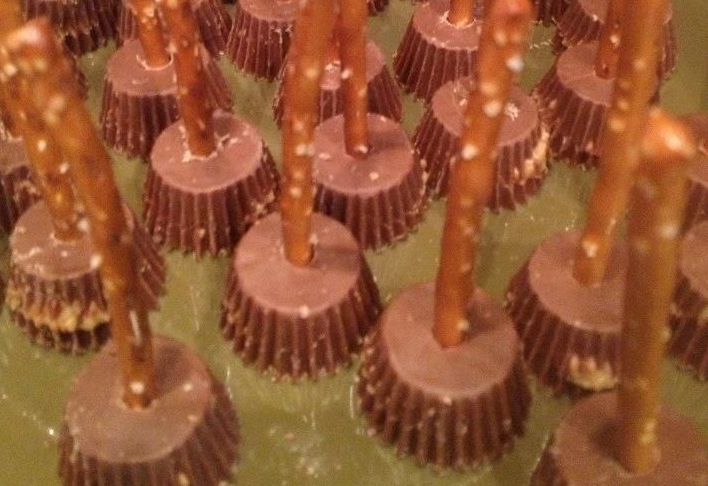 5. Spider cookies

As a busy mum, there's nothing better than a simple trick which will help make your life so much easier, right?

So why not buy or bake a batch of standard chocolate chip cookies and with the help of an icing piper, simple create chocolate spider legs from the chips!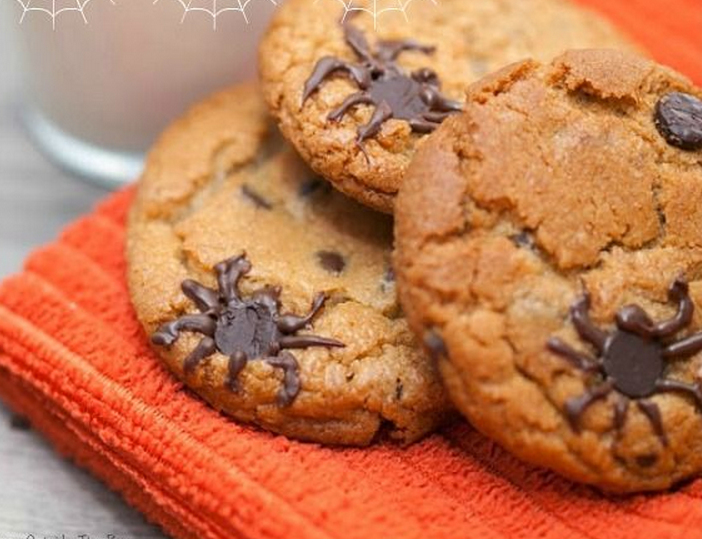 Images from Pinterest