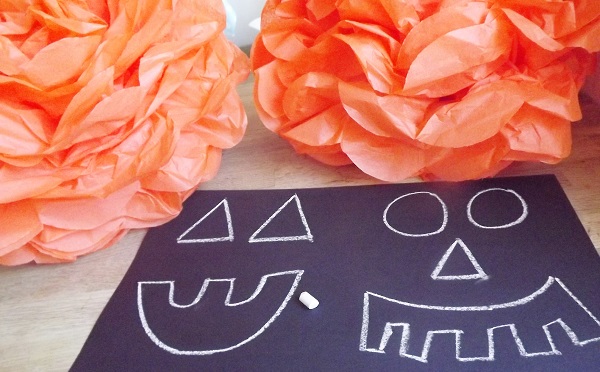 It's time to get the house decked-out for the forthcoming Halloween celebrations, and the kids will love this simple but spooky craft idea.
What do I need?
16 Large sheets of orange tissue paper (50 x75cm)
Garden wire/Pipe cleaner
Scissors
Black/green Card
Chalk
Glue
String to hang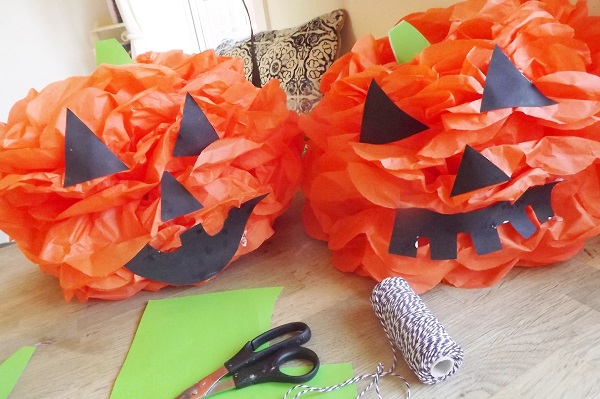 How to make one:
1. Lay out 16 sheets of tissue paper.
2. Fold, accordion style, 1-1/12 inch wide all the way along the short side.
3. Fold the pom-pom in half to make a crease at the centre, and secure with a pipe cleaner or some garden wire.
4. Use a scissors to trim the ends of the tissue paper into a semi-circle petal shape.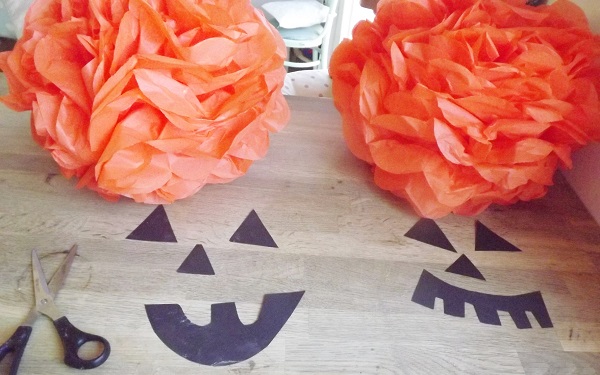 5. Separate the layers of tissue paper in the same direction on one side. Repeat this on the other side.
6. Use a piece of chalk to draw out some scary pumpkin faces on black card, and glue them onto your pumpkin.
7. You can also cut out a pumpkin stalk with green card and glue it on.
8. You can hang them from the ceiling with string, using a thumbtack to secure in place, or decorate your window or porch with them as a cheaper alternative to pumpkins!