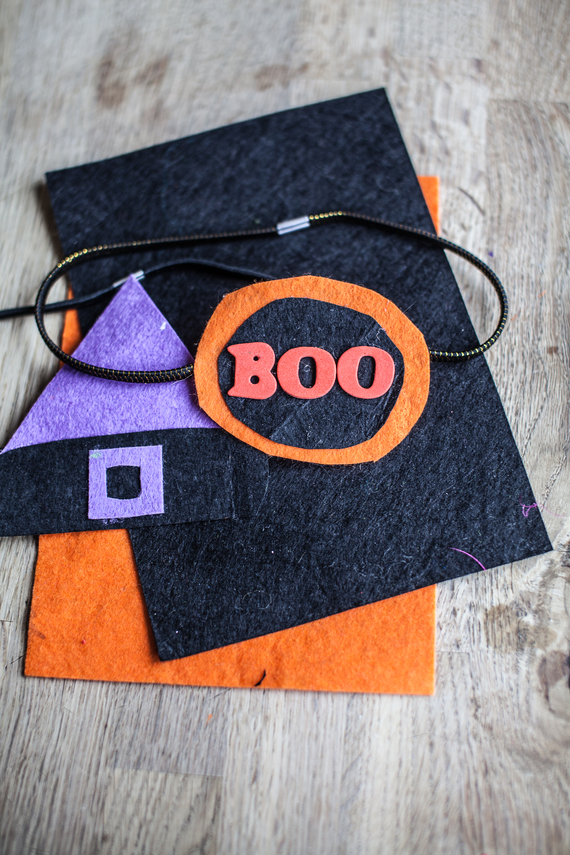 These gorgeous headbands are so easy to make and will make a sweet addition to any child this Halloween especially those that are a little too young yet to get into the full swing of Halloween but still want to be included.
What you need:
Cheap Elastic Headbands
Coloured Felt
Superglue
Scissors
Method:
To make a witches hat headband, cut out a triangle shape in purple felt. Glue this onto a small strip of black felt.
Cut out a small circle of felt and glue directly onto your headband on the inside part of the elastic
Once you are happy with your witches hat glue this to the outside to the elastic band. The circle piece of felt acts as the back part to glue the shape onto.
Make as many headbands as you like with different colour felt and let your imagination run wild to see what you can come up with.