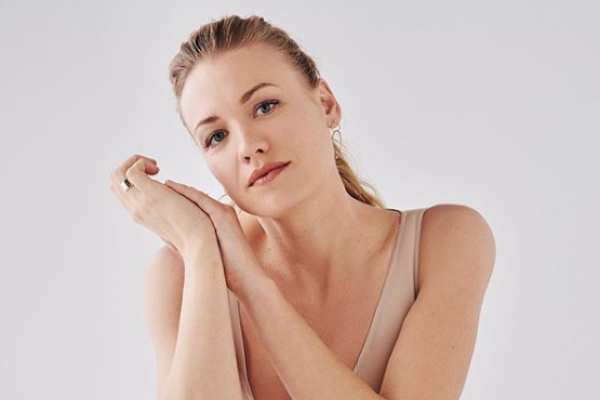 Congratulations are in order for Handmaid's tale actress Yvonne Strahovski and her husband, Tim Loden.
The 36-year-old announced their baby's arrival via a black and white Instagram picture.
The adorable snap shows mum and baby all cuddled up, and the actress penned the sweetest caption.
She wrote: "My heart has melted into a billion pieces a thousand times already [heart]."
"We have been blessed with the greatest joy of our lives, our baby boy."
"Welcome to the world Peanut, your parents love you beyond measure and you are already my little dream boat. My heart has been stolen," she added.
Yvonne who plays Serena Joy Waterford in the hit drama, surprised fans last year by revealing she was married.
The Australian married Tim in a secret ceremony in northern California over the summer of 2017.
"We ended up jumping in the lake in our suit and gown, it was ridiculously hot. But we had a great time," she told E! News at last year's Emmy Awards.
The actress shared her pregnancy news with fans on Instagram back in May.
Congratulations to the couple, their baby boy is just gorgeous.