In winter, it's hard enough to keep our hands moisturised, but this year, it's harder than ever. With our hands constantly stung with the cold and moisture-leaching sanitisers stationed everywhere in our lives, our hands end up in worse condition than ever.
Is there a way to be safe, sanitised and smooth?
Airmedica's
new and nourishing products seem to have it figured out. HSE approved and used, this leading Irish brand in personal protective cosmetics, is offering a set of reliable, safe and nourishing products that will strengthen the body's natural defences and help keep you healthy every day.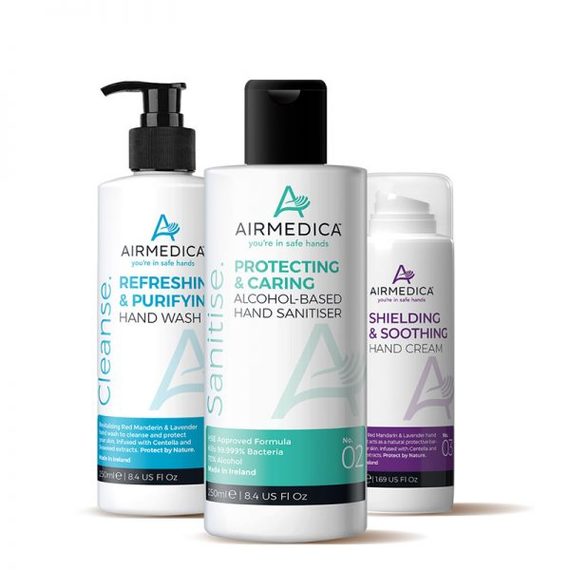 Their three-step product routine - cleanse, sanitise, protect - was trialled by MummyPages mums to see their honest reactions to their Irish-made and Irish-sourced products. The products trialled were the
Airmedica
Total Hand Shield System which includes a refreshing hand wash, a protecting 70% alcohol-based hand sanitiser and a soothing hand cream, infused with aloe vera, avocado oil, madarin oil and lavendar oil.
One MummyPages Mum said 'This is brilliant altogether. Why did nobody think of having a three-step system before?' The mums found all three products to be very effective and said it was so very useful having a good hand wash and moisturiser to go with the sanitiser.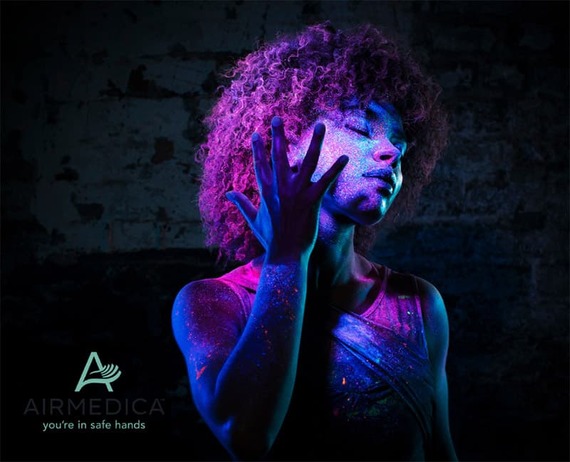 All the mums seemed to be big fans of the moisturising element, a really important factor in times like these when our hands are coming under such strain. 'Having moisturising elements to the product have really made a difference, my hands are not as dry as they have been, which is such a relief'.
Eileen Long, who says she doesn't normally use hand cream as she never had the need, has found it's so important these days 'to rescue and revive my poor dried out hands. There is a gentle fragrance with the hand cream, which was very pleasant, and soaked in immediately, meaning you're not left with any yucky residue.'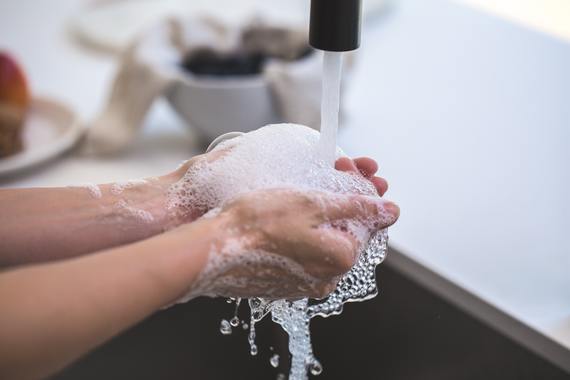 Aoife Mulhall agreed, saying she and her family had 'never thought of including a moisturising cream in that routine. Happy to confirm that has now changed!' with Caroline Flynn chiming in about the moisturisers' gorgeous smell and feel – with aloe vera, avocado oil, mandarin oil and lavender oil it makes for a great skincare combo. Aloe vera has anti-inflammatory qualities which help to alleviate dryness and encourage rejuvenation of the skin.
'I still haven't got to grips with using sanitiser' Caroline admits. 'I know we have to, but it's taking a real toll on my hands, and I dread to think what it's doing to the kids' hands.' This is something I think we're all concerned about, which is why
Airmedica's
sanitiser is such an exciting find.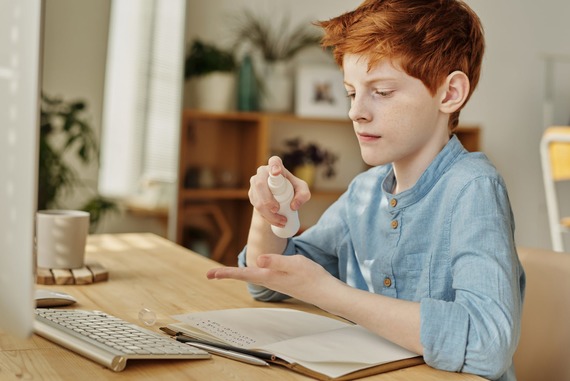 Eileen found it was not strongly fragranced and didn't dry her hands out and Caroline liked the balance it offered between sanitising and hand washing and moisturising, as the sanitiser is specially formulated to be hard on bacteria, but soft on skin.
But one of the handiest things that our fellow mums love about these products is their size. 'The size of the products was perfect, making sure we didn't run out - I have bought so many small bottles that they run out in no time' shared Alison Murphy, a problem we've all encountered with the tiny little bottles that fit in our purses. 'The bottles are huge, so there's no chance of running out which is brilliant,' Caroline agreed.
These kind of products are perfect to set up in your home as your very own sanitising station, which is exactly what mum, Caroline has done, organising a system for her family's sanitising routine; 'I have the sanitiser in the car with me, along with the moisturiser. The wash is at the kitchen sink (our busiest spot) which means me, and the kids can sanitise on the go, but also moisturise on the go too'.
Being Irish made means you get to support local and rest easy in the knowledge that they are HSE approved. Alison was 'very happy to know that it kills 99.999% bacteria, that it's cruelty-free and vegan and that over 80% of ingredients and packaging are Irish. This is the kind of reliability that I like to get when buying a local product,' she wrote.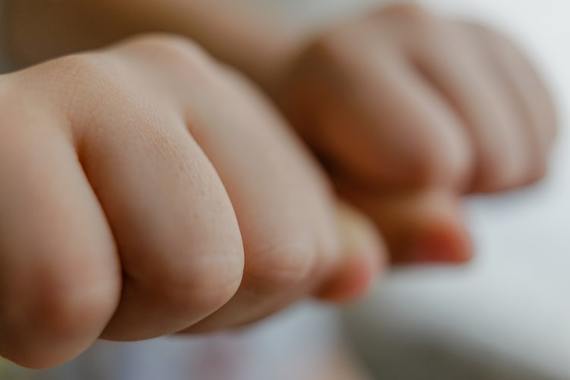 Irish-made products are a big hit with us here at MummyPages, with Caroline writing 'It's good to know these products are Irish made, and that while being safe, they are also reliable and nourishing as the label says. As well as being cruelty free. Five-star approval from us.' Check out our mums full reviews
here
.
The Airmedica Total Hand Shield System (€14.75) and the rest of their range is available at their
online store
.