Harlow Fine Jewellery located in the heart of Waterford City is three years in business next month, August 15th. To celebrate, designer and founder, Lisa Statham unveiled an exquisite new collection of diamond and gemstone engagement rings, her most ambitious and extensive range brought to market to date.
Lisa Statham boasts 20 years of experience in the jewellery industry with a keen eye for detail and passion for design. Having first served her time working in a traditional family jeweller here in Ireland, she spread her wings in 2007 and moved to Australia to follow her dreams. In Perth, her work focused on the luxury jewellery market where she worked with some of the country's leading diamond boutiques.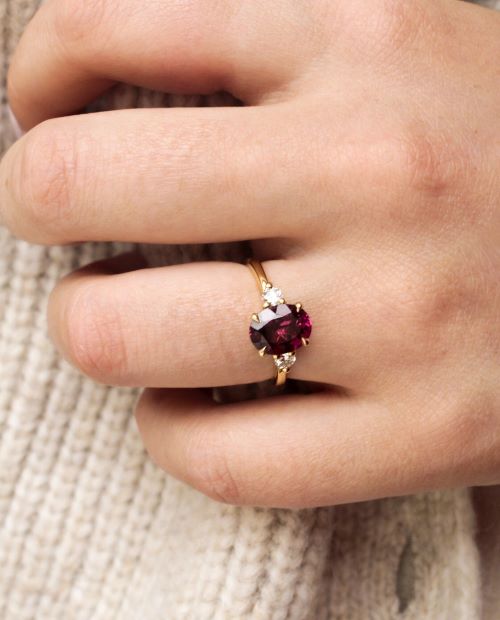 During this period, she really honed her skills in fine jewellery design and creation. Bespoke, diamond, alternative gemstone engagement rings and unique jewellery pieces quickly became her passion as she emersed herself in the diamond and gemstone industry.
In 2020, Lisa and her husband Lee founded Harlow Fine Jewellery, a refreshing outlier in the industry in every sense of the word. Harlow is a completely different experience to the traditional jewellers that springs to mind, much to the delight of their happy customers. Lisa brings her knowledge, education, and experience in alternative jewellery design and creation, while Lee a successful and astute businessman brings acumen and experience in running successful businesses. Over the last three years, the formidable couple have worked tirelessly to perfect this remarkable business.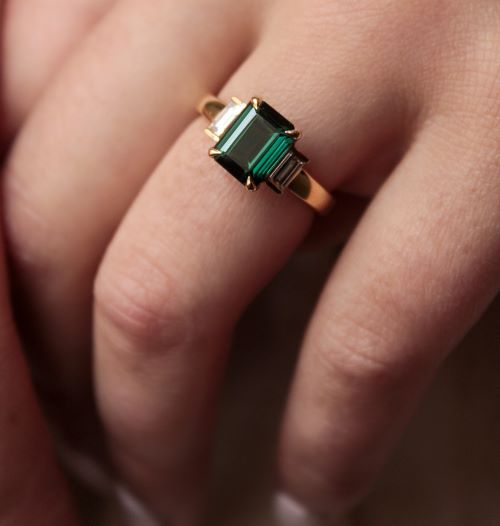 Lee commented "It's been the most amazing three years, a whirlwind romance of a different kind, one could say! From the planning stages throughout the pandemic, right through to today's launch we have given it our all. I am so proud of Lisa who deserves every success that Harlow Fine Jewellery enjoys, she's the talent, the designer and the one that our valued clients have come to know, trust and love!"
It's very much a team effort at Harlow, Lisa oversees the production of the bespoke and alternative gemstone jewellery pieces, ensuring that each piece is of the highest quality and crafted with precision and attention to detail. Meanwhile, Lee manages the business operations and strategy, ensuring that Harlow Fine Jewellery continues to grow and thrive. Together, they have built a successful and reputable design boutique that is known for unique and personalised jewellery designs.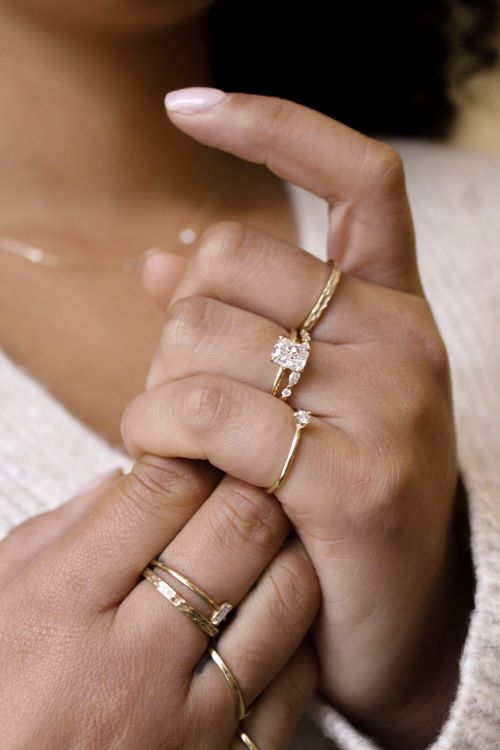 Lisa said "I am so proud of how far we have come in just three short years. Bespoke jewellery design ensures that each piece is unique to the individual and that is very special to be a part of. In addition to our stunning pieces which really speak for themselves, our client focused approach is what is remarked on most of all. From the time a client walks through the door of our luxury boutique, they receive a truly memorable experience and that is so vitally important to us here at Harlow. I personally oversee every aspect of the design process, ensuring that when your piece is complete, you will be left with a stunning piece of jewellery that reflects your individuality and captures the essence of your style."
Whether you are looking for the perfect diamond or alternative engagement ring, you want to commission a special heirloom piece, or you simply want to find a beautiful gift for yourself or a loved one, look no further than Harlow Fine Jewellery, New Street, Waterford. This stunning jewellery boutique is open Wednesday-Saturday for browsers and their private consultation room is available for appointments with Lisa on Tuesday-Saturday. To view the entire new collection launched today or get in touch simply visit www.harlowjewellery.ie.