It's hard to believe that an entire year has passed since The Duke and Duchess of Sussex tied the knot at St. George's Chapel.
It feels like only yesterday we were fawning over Meghan's Givenchy wedding dress, swooning over Prince Harry as he gushed over his wife and laughing at Prince George and Princess Charlotte misbehaving in the church.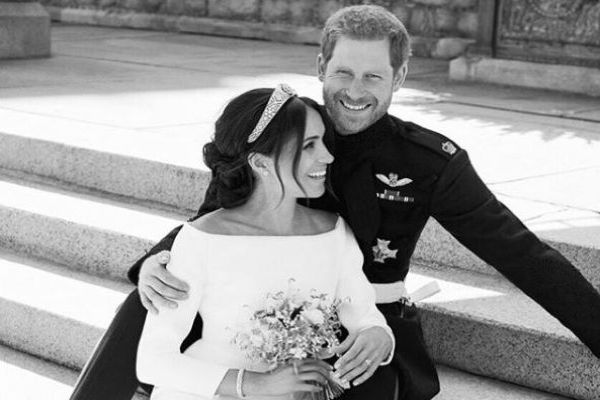 The church was full to the brim with the highest members of the Royal Family, Hollywood stars and the couple's dearest friends.
However, there was one very notable absence that certainly left us feeling a little heartbroken. Harry's mum Princess Diana wasn't there to witness her youngest boy marry the love of his life. She also never got the chance to meet her dear grandson Archie who was born on May 6 this year.
Harry and Meghan are determined to keep Diana's memory alive by honouring her in the most touching ways.
Meghan recently remembered her late mother-in-law by featuring her favourite flowers, forget-me-nots, in a photo of Archie.
She wrote: "Paying tribute to all mothers today - past, present, mothers-to-be, and those lost but forever remembered."
It was their wedding day that proved the couple would never let Diana be forgotten. The day was filled with moving tributes to her and in honour of their first anniversay, we thought we'd take a walk down memory lane to remember all the ways Harry and Meghan honoured the People's Princess on their special day.
Meghan's bouquet featured Diana's favourite flowers- forget-me-nots, which Harry picked from their own personal garden in Kensington Palace on the eve of their wedding day.
Diana's family were also present at the wedding ceremony, with Earl Spencer, and Diana's sisters attending. Her sister Lady Jane Fellowes delivered an emotional speech about a mother's love for her son.
The touching reading was one of the most special parts of Harry and Meghan's ceremony, "Set me as a seal upon your heart, as a seal upon your arm; for love is as strong as death, passion fierce as the grave."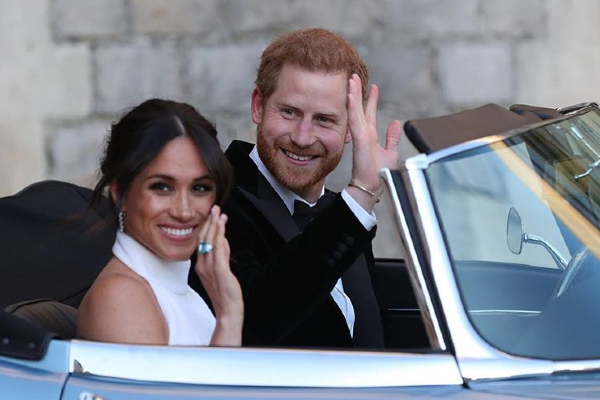 As the newlyweds headed off for their private evening reception, Meghan was sporting a stunning aquamarine ring, which belonged to Diana. It is understood that the ring is her 'something borrowed'. Meghan wore white pumps with baby blue soles for her 'something blue.'
Diana may miss out on many milestone moments in both her son's lives but there's no doubt Harry and Meghan will ensure that their baby boy Archie will know just how incredible his grandmother was.