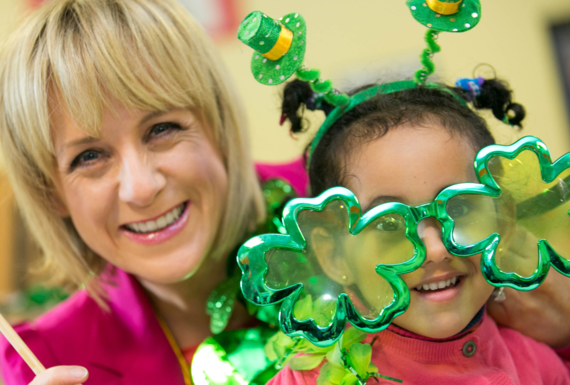 Sophia Housing Association is asking crèches and preschools all over Ireland to support them by hosting a St. Patrick's Day party.
Sophia Housing Association works with hundreds of people across Ireland who find themselves homeless or at risk of becoming homeless. The charity provides a range of child centred services including preschool, out of school, homework groups, supported access visits, individual and family play sessions.
To help Sophia continue its work with vulnerable children in society, they are asking preschools and crèches to support its Generation Inspiration campaign by hosting a St. Patrick's Day party on one of the days of the week starting 10th March.
Children will come to preschool or crèche, and with the support of their parents, donate what they can to Sophia with all funds going direct to frontline services.
Th charity currently provides support to 115 children, of which 72 are under the age of 9 and 41 under the age of 4.
You can register for a pack by contacting Paul Ahearne or Cathryn O'Leary on 01 4738300 or email them at
pahearne@sophia.ie
or
coleary@sophia.ie
.
All registered crèches and preschools will be entered into a draw to win a subscription worth €250 for Recreate, the arts, play and education resource hub which provides access to a huge range of affordable, creative materials, art & craft supplies and inspiration for people of all ages and abilities locally and nationally.
To find out more about Sophia Housing visit
www.sophia.ie
, like Sophia's Facebook page or follow them on Twitter @sophia_housing.