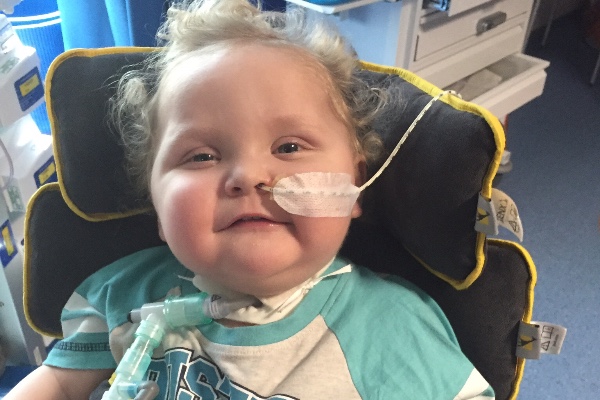 A mum has spoken of her heartbreak after her perfectly healthy toddler son became paralysed from a rare virus.
Little Archie Adams was just 18 months old when he suddenly lost control of his limbs, after contracting Transverse Myelitis.
The condition arises in the nervous system, with the inflammation of the spinal cord.
Mum Karen told the Mirror that her tot was at home after a lovely family day out, when he suddenly went limp and stopped making sounds.
"It all happened so quickly, it was within minutes. It was like a light switch went off. He lost all control of all four limbs. They just went floppy, like a newborn baby," recalled Karen.
Archie was rushed to hospital, and doctors informed Karen that the virus had attacked his spinal cord.
Sadly, the swelling was too severe and had caused too much damage to Archie's spinal cord for him to recover the use of his limbs.
Archie was left paralysed, but that isn't the extent of his health struggles. The now-two-year-old has also been fitted with a pacemaker, and he underwent a tracheotomy to help with his breathing.
Southampton native Karen is now Archie's full-time carer, and the family is currently raising money to afford specialised equipment to improve his quality of life.
Karen and her husband, Russell, explained on their fundraising page (link here): "We were completely shattered by the sudden illness of our gorgeous middle son."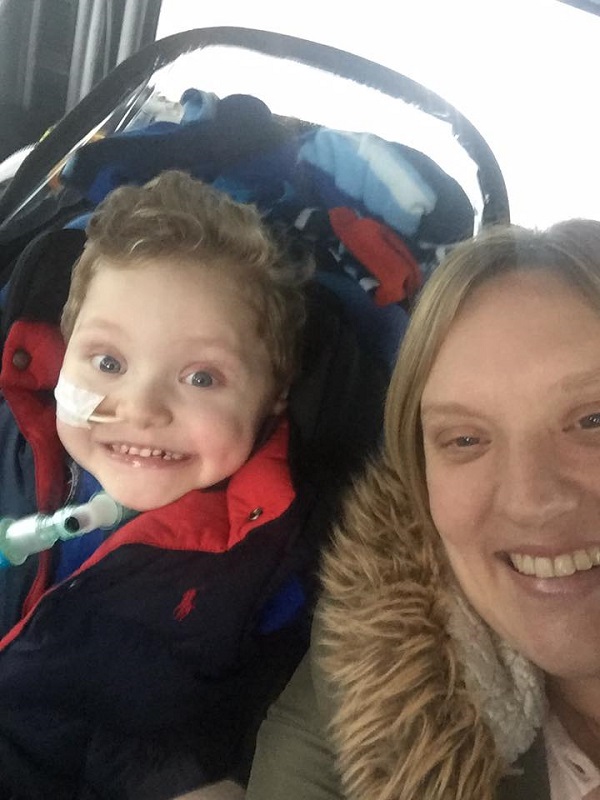 "We will try everything to get him the best possible chance to learn and contribute in life, but cannot do it alone."
They are hoping to purchase special eye movement technology that will enable Archie to use a computer and control his own wheelchair.
Do you have a story that you would love to share with MummyPages? Click here and you could be in with a chance of winning €250.