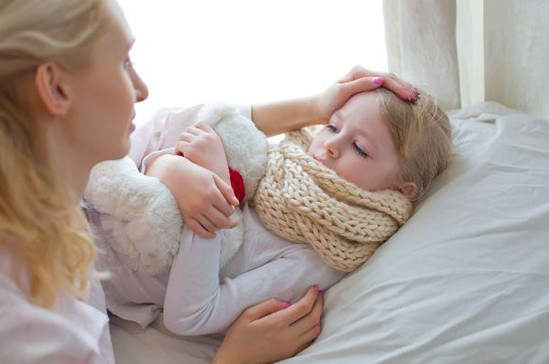 Headaches in children are common enough and generally aren't serious. Most children get at least one headache a year. They can develop them just as adults can and these can range from a few different types, from stress-related (tension) headaches to migraines. Children get the same types of headaches adults do, but their symptoms may differ. Generally, symptoms in children can disappear quicker than an adult. They are caused by a change in chemicals, nerves or blood vessels. Here we look at the varying types your child can get, their symptoms and why they require a trip to a specialist.
The most common headaches your child can get are:
A migraine
This is a recurrent headache that can last from 30 minutes to 48 hours and is the most common primary headache in children. Often triggered by things like stress, sleep deprivation and other emotional and physical factors, migraines can cause the following symptoms in children:
Pulsating, throbbing or pounding head pain (usually involves both sides of the head and on the front)
Nausea
Vomiting
Stomach aches
Extreme sensitivity to light and sound
Loss of vision
Young kids with a migraine may also be cranky, less active and may look pale or flushed.
It's always best to visit a GP if your child gets one as it can potentially be a symptom of a more serious illness.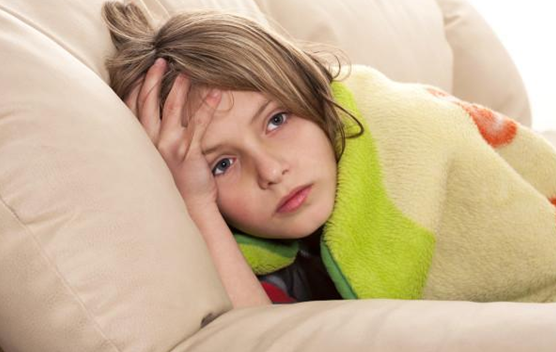 Tension headaches
The big difference between a tension headache and a migraine is that your child likely won't vomit with a tension headache, but you should still visit your GP if your child has any symptoms. Symptoms to look out for include:
A pressing tightness in the muscles of the head or neck
Mild to moderate, non-pulsating pain on both sides of the head (your child may describe it as a 'pressure')
Pain that is constant and one that's not worsened by physical activity
Additionally, younger children may withdraw from regular play and want to sleep more. Tension-type headaches can last from 30 minutes or linger over a day or two.
Cluster headache
Cluster headaches are generally uncommon in children under 10 years of age, so if your child has the following symptoms, visit your GP. They usually:
Occur in groups of five or more episodes, ranging from one headache every other day to eight a day
Involve sharp, stabbing pain on one side of the head that lasts less than three hours
Are accompanied by teariness, congestion, runny nose, or restlessness or agitation.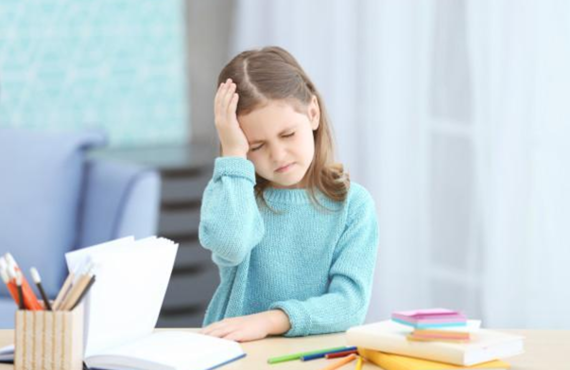 When to see a doctor
While it's true that most headaches aren't serious, you should always take your child to the GP to be on the safe side. Especially if your child's headaches persist, wake your child from sleep, worsen or become more frequent, or feature persistent vomiting or visual changes. It's natural to worry about headaches in your child (especially if they are recurring), but help is at hand. Vhi has just launched a new Paediatric Clinic in Dundrum, where Vhi customers can get an appointment with a Consultant Paediatrician within 48 hours of a referral from a GP. The service is exclusive to Vhi customers and children up to the age of 16 can be seen for a range of conditions from those suffering too-frequent headaches to asthma, developmental issues, reflux and colic. Once you've been referred by your GP, Vhi's Paediatrician will assess your child's condition, provide medical expertise, make recommendations on treatments and follow up if required.