Heather Rae El Moussa has been spilling the tea on her co-stars!
The Selling Sunset favourite recently burst back onto our screens when the sixth season of the Netflix hit dropped last month.
Now, the 35-year-old has finally opened up about where she stands with her co-stars.
Speaking to Us Weekly, Heather - who gave birth to son Tristan in January - shared that she has been trying to mend tensions with Chelsea Lazkani.
"I've always liked Chelsea. Even after I had Tristan, her and I had multiple conversations about motherhood and she gave me some tips and products," Heather explained.
"But, obviously, having a newborn, it's really hard to see anyone and see any of my girlfriends. If they're not constantly reaching out to me, I just forget," she added.
The realtor noted that she has been surprised by her issues with Chelsea, as she sided with newcomer Bre Tiesi during arguments. "There's a way to handle situations and she handled a couple of them publicly, which I don't agree with," she admitted.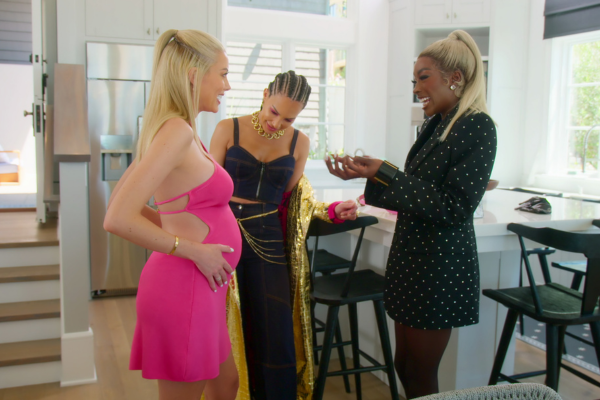 "I messaged her off camera saying, 'There's certain things that are out of my control with filming. There are certain scenes that make it, there's certain things that don't.' We filmed a lot," Heather detailed.
Heather confessed that things are still unclear between herself and Chelsea, saying: "I don't know where I stand."
"I have an open heart and I'm open to mending anything. But I never got a return message from her. So it is what it is. I'm a new mommy and I have a lot of important things in my life. I said my peace and I've moved on," she insisted.
In her interview, Heather also reiterated her support for Bre, who welcomed a baby son with Nick Cannon in July of last year.
"I'm going to have her back. And she's happy. She has a beautiful baby and she's an incredible mom," Heather stated, adding: "I'll be supportive of her and whatever makes her happy."