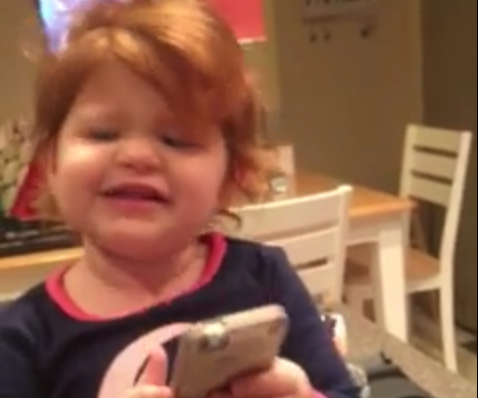 There are some songs which bring out the lovelorn in all of us, and there's no doubt that last year's offering, Hello - Adele's debut single from her highly-anticipated third album 25 - was that very song.

From its slow and soulful opening lines to its anthemic chorus, Hello is just one of those songs that makes us ALL feel like there's a little Adele in all of us.

And whether you're old enough to remember grappling with difficult relationships or young enough to struggle with the pronunciation of the song's lyrics, Hello is a classic example of a song which speaks to each and every one of us.

Illustrating this point perfectly is one little girl from the States whose rendition of the runaway hit is enough to plaster a smile across your face AND send shivers down your spine!

Shared by her proud mum on social media, this Facebook footage, which has amassed almost two million hits since its upload, proves that this toddler has it all when it comes to power ballads - an earnest expression, fist pumps and those all-important high notes.

Take a look at this and prepare to be wowwed!

Share to spread the love!


WATCH: She's 2 and she adorably and passionately BELTS OUT Adele's 'Hello' for the camera. Her tiny rendition has been seen millions of times. STORY: fox13news.com/trending/94220521-story

Posted by FOX 13 News - Tampa Bay on Friday, February 19, 2016