Planning a hen party can be an extremely stressful endeavour, but it really doesn't have to be as long as you keep certain factors in mind!

If you're currently struggling with the task at hand or losing sleep over the planning process, then it's time to take a deep breath and consider our five top tips when it comes to throwing a hen party which any bride-to-be will love.

Planning a party for a loved one should be fun, so don't lose sight of that!

1. Guest list

If you've been tasked with planning a hen party, then it's highly likely you're a very close friend or family member of the bride.

Owing to this, it is expected you know who the bride would expect to celebrate with and who she would struggle to spend more than an hour making small talk with, so do not invite someone simply to make yourself feel better.

Top tip: If you genuinely can't envision the Hen laughing uproariously or chatting intently with a potential guest, then it's time to strike a line through that name.


2. Consider the bride

The Hen Party is almost as significant a moment in a bride-to-be's life as the main event, so be sure you consider her style, taste and preferences when planning the activities for the celebration.

You may love the idea of donning L-plates and plastic tiaras, but if you have even the tiniest inkling that the bride won't, then you need to scrap that plan - and swiftly.

Top Tip: If in doubt, keep it simple. Elegant drinks, lingering chats over a delicious meal and a night of dancing will NEVER lose appeal.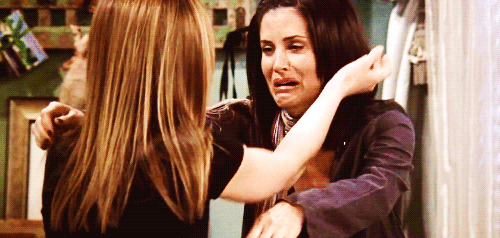 3. Be realistic

You may want to treat your friend to a weekend of outdoor activities, followed by evenings in a spa and hours spent quaffing champagne, but you need to be as realistic as possible.

Hen parties have been know to cause potential guests considerable financial stress, so don't get off on the wrong foot by planning a celebration which will leave wedding guests struggling to make ends meet in time for the big day.

Top tip: Involve the invitees in the planning process, so you know the budget you're dealing with and while you should be sure to keep everyone's ideas in mind, don't inundate their inboxes with issues which aren't really their concern.


4. Consider older guests

If you bride-to-be is expecting to spend her Hen celebrations in the company of older family members, then be sure these guests are catered to just as much as the younger gang.

Planning a weekend of rock climbing and windsurfing won't allow the bride's granny to spend much time with her granddaughter before she ties the knot, so so be sure to keep this in mind.

Top tip: Balance is absolutely key in these situations, so be sure to strike the right one!


5. Expect some challenges

Whether it's a last-minute cancellation or a weather -related disaster, very few hen parties go off without a hitch, but you need to be able to roll with the punches on this one!

Remember to ask for support from bridesmaids or family members if you need it because two heads are always better than one, as they say!

Top tip: A downpour won't spoil your bride-to-be's hen, but a stressed and irritable party planner will, so remember not to sweat the small stuff and simply focus on allowing your Hen to engage with her guests, and celebrate her last moments as a single gal in style!