Netflix is churning out some pretty amazing entertainment these days, and with these incredible shows and films come some beautiful names.
Check out this list of 30 gorgeous names – 15 for girls and 15 for boys- inspired by Netflix.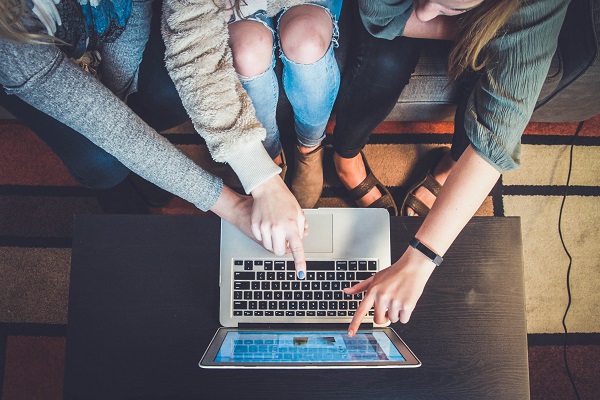 For girls:
Alyssa - the sarcastic and dark main character from End Of The F***ing World.
Annaliese - the Psychology professor from Mindhunter
Anne - with an E of course, inspired by Anne of Green gables from the show Anne With An E
Casey - the cool and sporty big sis from Atypical
Cheryl - the redhead bombshell from Riverdale
Eleanor - a traditional name for a not-so-traditional main character in The Good Place
Emaline - the dramatic character from Everything Sucks!
Evangeline - Nolan's mother in Bloodline
Lainie - After Clay's mother in 13 Reasons Why
Maeve - after the feisty and strong female lead in Sex Education
Nadia - the software engineer who is reliving her 36th birthday in Russian Doll
Nancy - after Nancy Wheeler, the big sister from Stranger Things
Piper - the main character from Orange Is the New Black
Tilda - the holistic doctor from Luke Cage
Violet - The eldest Baudelaire sibling and an inventor in A Series of Unfortunate Events
For boys:
Aidan - the data scientist from House of Cards
Archie – after the redhead hero from Riverdale
Ash- the main character from season two of Black Mirror
Dustin - the lovable science-obsessed boy from Stranger Things
Fabio - the high-ranking cartel member from Narcos
Grayson - the expelled high school student from American Vandal
Holden - the FBI special agent in Mindhunter
Jesse- after Jesse Pinkman in Breaking Bad
Jonas - the high school student from Dark who struggles after his father's death.
Jonathan - after Jonathan Byers from Stranger Things
Klaus - the middle Baudelaire child from A Series of Unfortunate Events
Luther - the astronaut with superhuman strength from The Umbrella Academy
Otis - the adorably awkward main character in Sex Education
Remi - Otis' estranged father in Sex Education
Walter - the main character from Breaking Bad