Including your kids in the planning of your wedding and the day itself creates beautiful lifelong memories.
There are so many ways you can get the little ones involved, and aside from being fun, they'll add a special personal stamp to your big day.
Check out these gorgeous ideas, and let us know your thoughts:
1. Give them 'special jobs'
Your little ones don't have to be a flower girl or a ring bearer. You can make up special jobs for them like 'Bride's Special Assistant' or something cute. Think of your kid's interests and what they're good at, and figure out how to use that. They'll be absolutely delighted.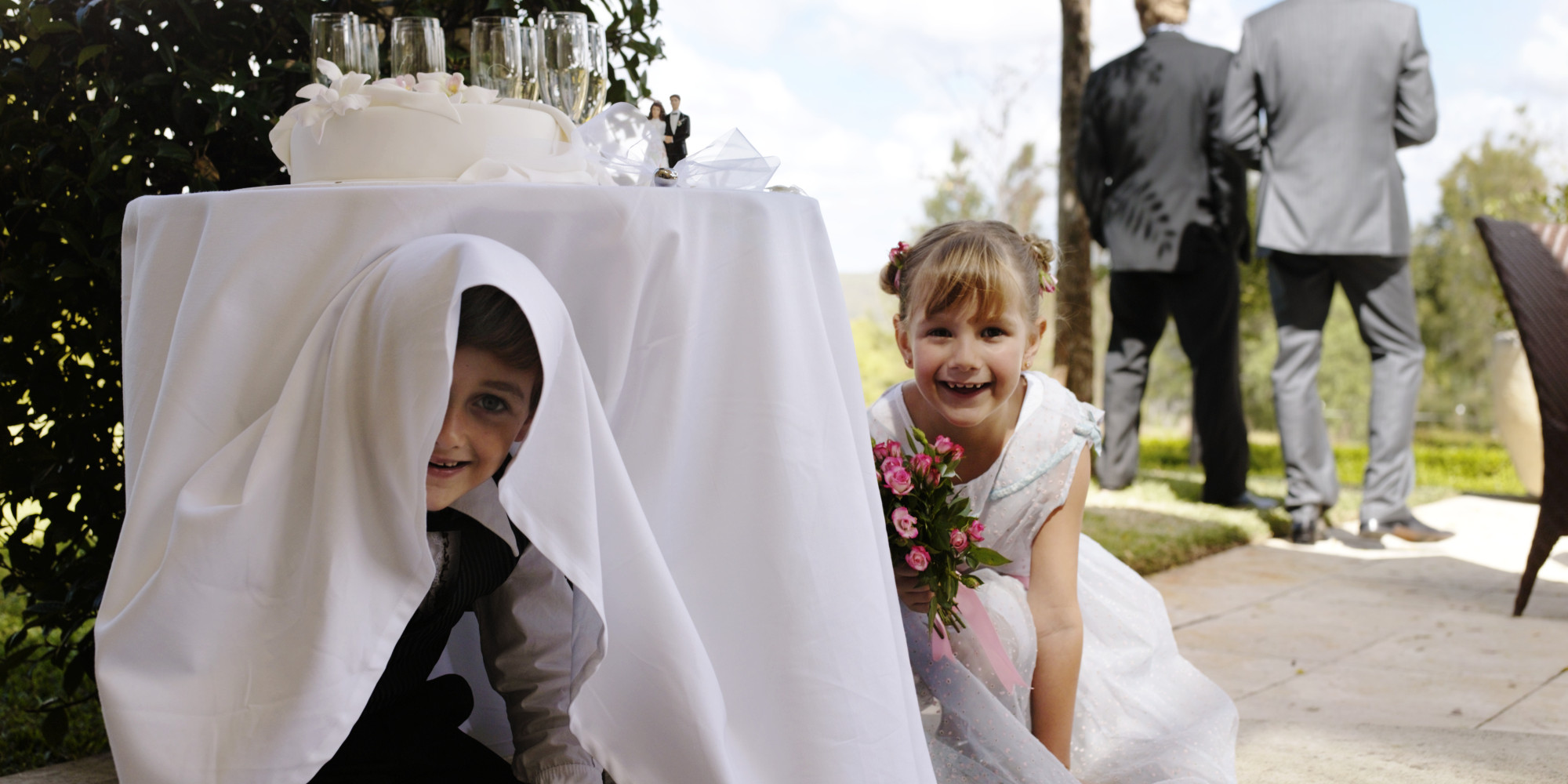 2. Have them 'give you away'
Have you ever seen a bride walk up the aisle with her kids? It is the cutest thing EVER! It's a wonderful feeling for a bride to walk up the aisle with the little people she brought into the world.
3. Invite them to join in with the first dance
Picture the scene: you are dancing with your new husband and your babies in front of all the people you love. It will be the most special moment of your life, excluding childbirth, of course.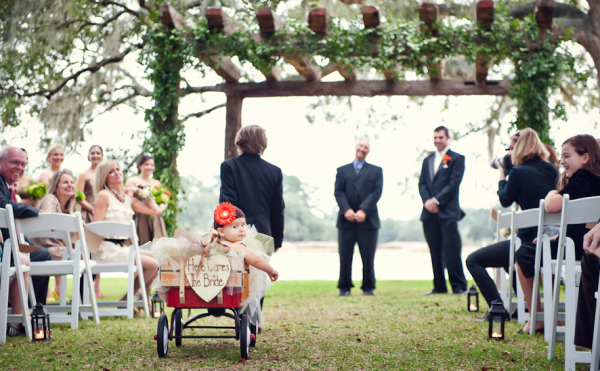 4. Have them write a reading
Give your bub the task to write a poem about you and your future hubby, and ask them to read it on the day. There may be a case of stage fright on the day, so be sure to have a grown-up lined up to read it just in case.
5. Have them walk your dog up the aisle
If you are looking for that serious "Awww" moment, have your little one walk up the aisle with your family dog. Can you even cope?
6. Get them to design your invites
A child's scribble could be a whimsical design for your wedding invite, and it would also be very sentimental. Can you imagine how chuffed your little artist would be?