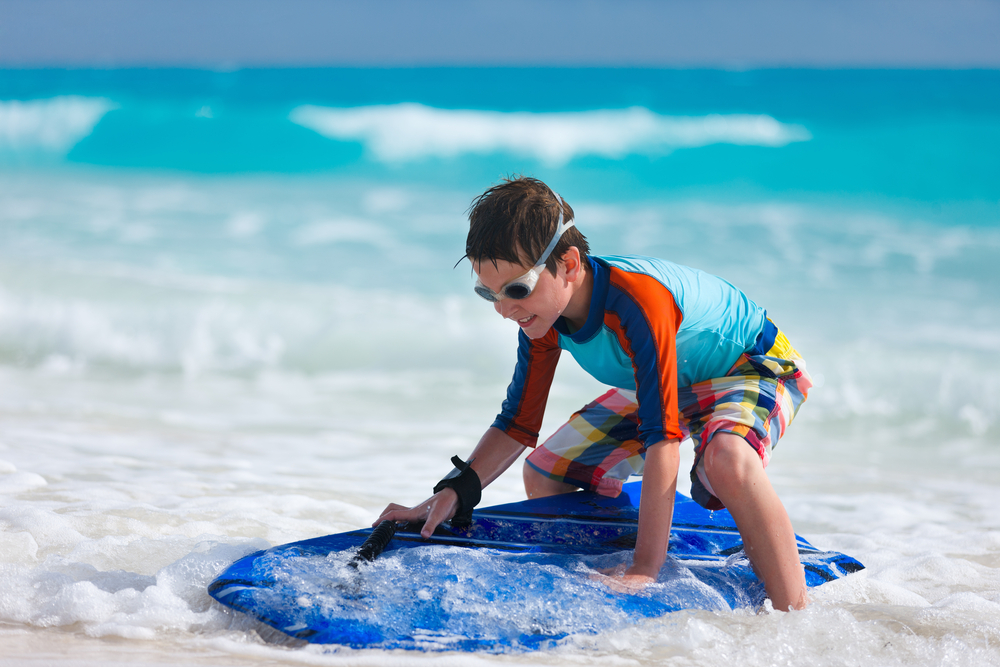 It can be difficult to come up with new ideas and fresh themes for each of your children's birthday parties, can't it?

Sooner or later, you begin to run out of steam and begin rehashing old ideas in the hopes no one will remember.

And while that's totally fine and the prerogative of any busy mum, we're here to offer you a little inspiration when it comes to your gang's celebrations!

As we're smack-bang in the middle of summer, why not run with the season and throw a surfing-inspired party?

With a little creativity, you'll be able to create the perfect atmosphere for your child's big day.

1. Party decorations

Grab some cardboard and using a pen and scissors, simply create a surfboard shape, cut it out and paint it.

Three or more of these and a couple of beachballs placed strategically around your party area will definitely set the mood!

And hey, if you already have a couple of genuine surfboards or body boards, then all the better!


2. Party clothes

Much and all as we'd like to assume our weather will lend itself to full-on beachwear, it's better to err on the side of caution in this case!

Provide each of your guests with a lei so they can sport the flower garlands around their necks and really get into the mood.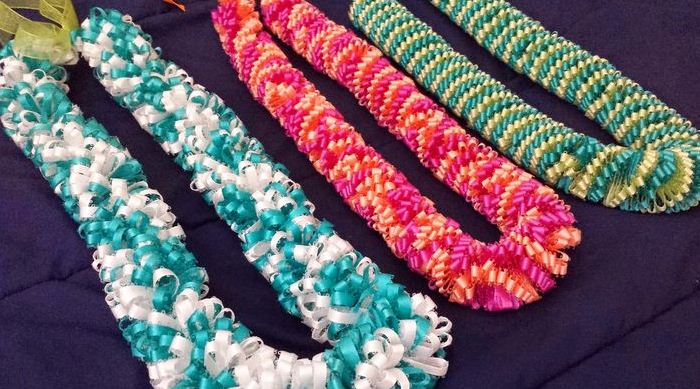 3. Party food

Think nautical-themed for this one!

Go with fish-shaped jellies, cupcakes which sport shark fins and sandwiches in the shapes of starfish!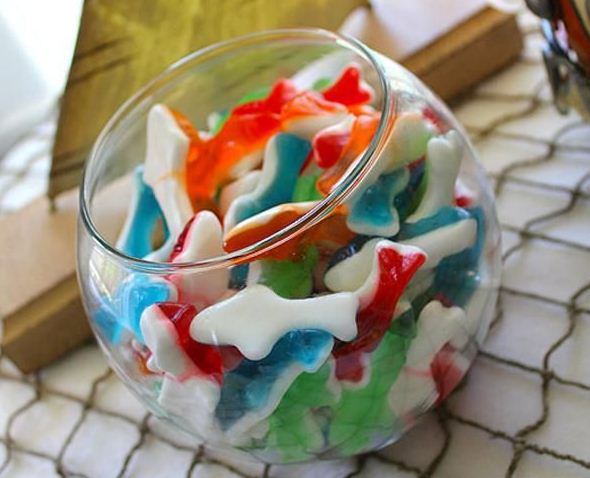 4. Party Invites

The world is your oyster when it comes to invites to this celebration!

Perhaps you might want to send invites in the shape of surfboards or maybe you want to inform guests of the big event by sending cards in the shape of dolphins.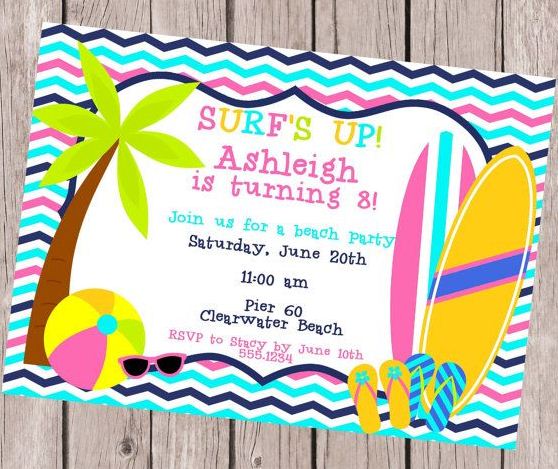 5. Party cake

Like the rest of your preparation, let your imagination run wild when it comes to the birthday cake.

You could opt for a simple cake and decorate it wih surfboards or tropical flowers, or you could be more adventurous and go for a cake shaped like a surfboard or a palm tree!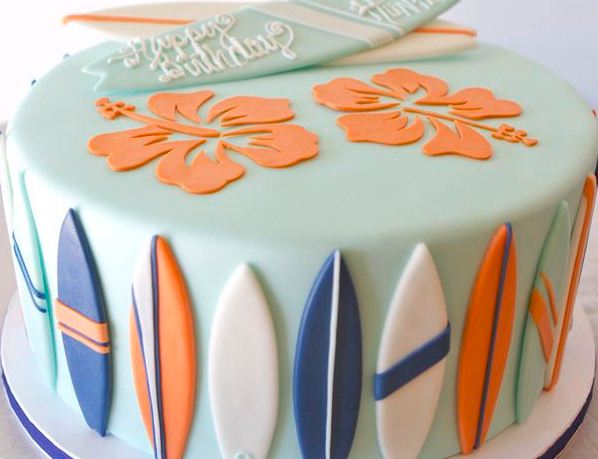 And remember...

Items like windchimes and simple touches such as beach-themed balloons go a long way towards creating the perfect environment!

Images via Pinterest