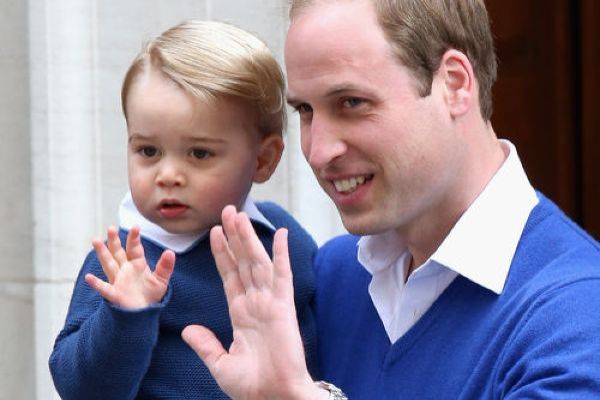 Sometimes it's helpful to have a bit of street cred with our kids.
Maybe you were in a band once-upon-a-time or used to surf every summer. Whatever it is, it makes us look like the absolutely COOLEST in our kids' eyes.
Prince William apparently needs street cred too, because being royal simply isn't cool enough.
The father-of-three delivered a speech at the unveiling of the new state-of-the-art Defense and National Rehabilitation Centre today and revealed what exactly makes him a rock star in Prince George's eyes.
"I have been the Patron of the DNRC for four years and I have enjoyed every single moment of it," he said, according to People.
"Along the way I have demolished a building — George was at an age at the time that he loved seeing the digger in action, so it did my street cred as a father a world of good."
The four-year-old is a HUGE fan of anything on four wheels.
Last year for Christmas he asked for a police car, and as a toddler, his favourite toy was a ride-on fire engine.
We're delighted to hear not only about the Duke of Cambridge's street cred, but also about the Defense and National Rehabilitation Centre's opening.
The DNRC is located about an hour north of London and will treat injured servicewomen and men.
As a former RAF search and rescue pilot, Will is devoted to the welfare of those who have served in the armed forces.