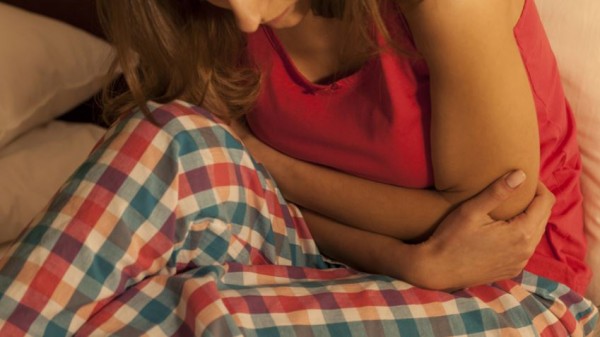 Coeliac disease is an auto-immune condition that prevents those affected from digesting gluten, a protein found in wheat, barley and rye.
The disease can manifest itself at any stage in a person's lifetime, with symptoms including abdominal pain, recurring mouth-ulcers, weight-loss, vomiting and diarrhoea. It is estimated to affect 46,000 people in Ireland.
Coeliac Awareness Week, sponsored by Knorr, will run from Monday, 9th to Sunday, 15th May with the aim raising awareness of the symptoms and signs of coeliac disease.
Estimated to affect an estimated one in every 100 people in Ireland, there is a high rate of misdiagnosis with nearly half of those with coeliac disease being misdiagnosed before receiving a confirmation.
"If people think they may have coeliac disease or a gluten intolerance, it is absolutely essential that they get a confirmed diagnosis," Gráinne Denning, CEO of the Coeliac Society explained.
"In a survey of our membership, 42 per cent of people with coeliac disease said they had been misdiagnosed before receiving a confirmed diagnosis.0 Thirty-nine per cent of respondents said it took over one year for a positive diagnosis of their disease, 12 per cent said that it took over five years for a diagnosis, while 11 per cent waited 10 years or more to be diagnosed. "
During Awareness Week, Gráinne hopes people will become more aware of the symptoms of the disease and how to treat it: "Increased public awareness of the signs and symptoms of coeliac disease is important in tackling this high rate of misdiagnosis, and that's what Coeliac Awareness Week is all about."
The signs and symptoms of coeliac disease include:
Diarrhoea
Constipation
Weight loss
Chronic tiredness
Anaemia
Failure to thrive in children
Chronic mouth ulcers
Stomach pain and bloating
Indigestion
Bone pain
Moodiness or depression
Infertility
Recurrent miscarriages
According to the Coeliac Society, symptoms vary from person to person and may be constant or only occur from time to time; recurrent flatulence, nausea, vomiting and Irritable Bowel Syndrome can also indicate a need to be tested.
"The only treatment for coeliac disease is to follow a gluten-free diet," said Gráinne.
"While some people choose to eat gluten-free simply because they think it's a healthier lifestyle, those with coeliac disease must do so or they will suffer serious health consequences and severe pain. This does not mean, however, that those with coeliac disease have to miss out on tasty food."
"Throughout Coeliac Awareness Week, we are aiming to show people affected by coeliac disease, and their families, that eating gluten-free does not need to be restrictive. We're inviting those with coeliac disease to come along to our events to meet the wider gluten-free community, learn some new recipes, and enjoy healthy walks and delicious food. We're also encouraging anyone who thinks they may be affected to contact their GP."
Aisling Kelliher, Knorr Shopper Marketing Manager, was also present at today's launch and highlighted the growing range of gluten-free food products available for those with coeliacdisease. "At Knorr, we've always been committed to providing good-quality, gluten -free products that don't compromise on taste," she said. "We are delighted to sponsor CoeliacAwareness Week and help educate people on the gluten-free options that are available to them."
Over the coming week, a host of cookery demonstrations and country house walks are taking place, and the Coeliac Society is calling on people throughout the country to get involved.
SHARE to highlight the signs and symptoms.