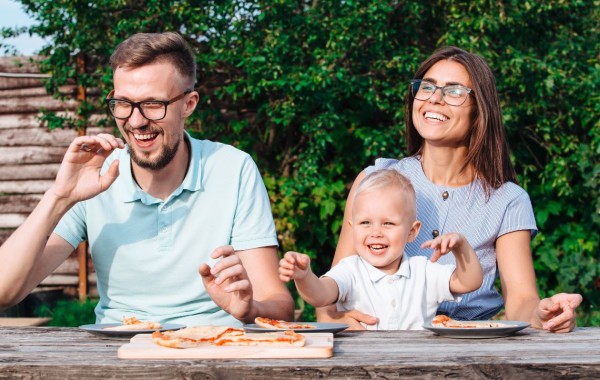 When I travel I like to go self-catering. It gives me the freedom to cook and eat exactly what I like. I will occasionally eat out but the majority of the time we're in.
Not everyone has the training and skills I have or wants to spend time in the kitchen on holidays, but I thought I would share a recent experience with you.
Before we went away to Wales for a sailing holiday for my son (12), he decided to make some pizza at home for his lunch one day. Usually, I make sourdough pizza but this time he made dough using fast action yeast.
He really enjoyed the experience of making it and loved eating the pizza afterward so I thought I would bring the flour and yeast on holidays.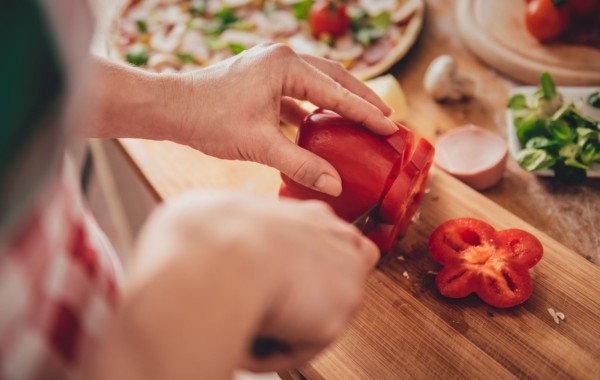 Roll on holidays, the kids were often asking to go to the local pizza restaurant, but with five kids and four adults that would cost quite a bit (not to mention that it was so popular we couldn't get a table!). One day I decided we could all make our own pizzas.
Late that morning I put the dough together, following the instructions on the fast action yeast packet. We wouldn't be assembling the pizza until the evening so I left it in the fridge to rise slowly. With sourdough or fresh yeast, this would be common practice but this fast action yeast was growing fast!
When I came back that evening and opened the fridge, the dough, which was on a plate and covered with oiled cling wrap, had taken over the whole fridge!


I knocked it back, i.e. kneaded it into a ball and continued as normal. I cut the dough into nine pieces and began rolling them out. The rental house didnt have any rolling pins so I simply used a wine bottle to roll it out. The older kids rolled their own and I rolled if for the younger kids and adults. Tip: if you roll directly onto tin foil it is easier to lift into the oven.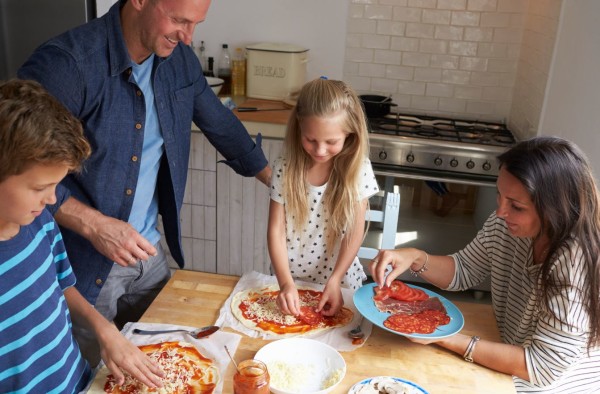 Then each person got to put the toppings of their choice on their pizza. I suggest starting with passata (sieved tomatoes) but if you can't get that you can use a basic tomato pasta sauce. Then I buy the mozzarella balls in liquid. I tear off the mozzarella in pieces and place on the tomato, usually, half a large ball is enough per person.


With pizza toppings remember less is better; don't overload the pizza. And if you want a thick crust, simply fold under the edges to achieve this.
Here are some pizza combinations I like:
Parma ham & olive & anchovy
Four cheese (whatever is in the cheese box!)
Goats cheese and caramelised onion
Goats cheese and fig
You simply bake in the oven for approximately eight minutes at the highest temperature the oven will go. The whole meal, i.e. pizza and salad for 9 people, cost less than €20!