Holidays Are Coming – the countdown to Christmas has now officially started as Coca-Cola announces the return of the iconic Christmas Truck Tour. The Coca-Cola Truck Tour will make its first stop in Galway on November 30, with a further seven stops throughout the island of Ireland with its final stop in Dublin on December 15.
Now in its ninth year Coca-Cola's Christmas Truck Tour has brought The Original Taste of Christmas to approximately 1.5 million visitors across the country. The hugely popular Truck Tour has racked up serious mileage, travelling the length and breadth of Ireland helping families get into the Christmas spirit.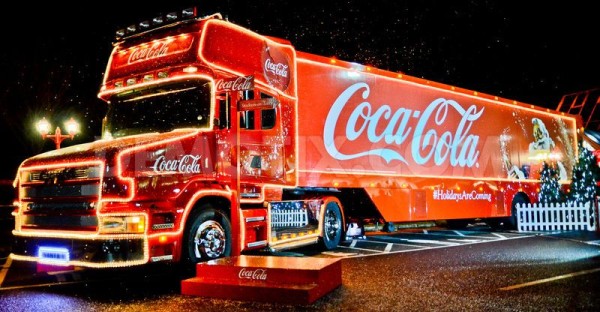 Visitors will be able to enjoy a can of Coca-Cola Zero Sugar, Diet Coke or Coca-Cola Original Taste at each stop, and have an exclusive family Christmas photo taken while listening to Christmas carols performed by The Ramparts - an Irish A Cappella barbershop choir, creating magical memories that will last a lifetime.
This year will see the return of Coca-Cola's Christmas merchandise cart, where all proceeds will be donated to the Coca-Cola charity partner, St. Vincent de Paul. Also, for the first time, each Truck Tour stop will feature Christmas stalls where two local vendors will have bespoke Coca-Cola Christmas gifts available, along with their own handmade goods for visitors to purchase for friends and family.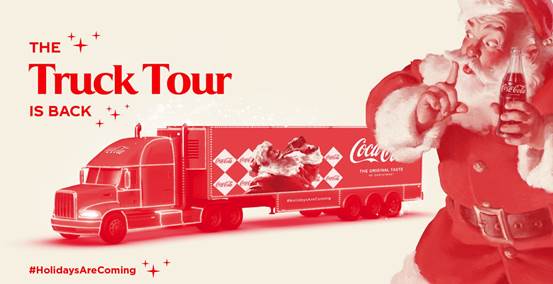 To coincide with Coca-Cola's 'World Without Waste' global commitment to collect and recycle a bottle or can for each one sold by the year 2030, Coca-Cola will also donate 10p/ 25c for every can recycled throughout the Truck Tour to St. Vincent de Paul.
Petre Sandru, Country Manager of Coca-Cola Ireland said: "We can't wait to start spreading the Christmas spirit across the island of Ireland with the return of our iconic truck along with our other Christmas activity. We're also excited to help support talented local producers to be able to sell their goods at the Truck stops, with the tour bringing a sprinkling of festive magic to consumers. In addition to this, it is important that we also reinforce our commitment to working towards zero waste by promoting recycling and donating to our charity partner".
Full list of 2019 the Coca-Cola Christmas Truck Tour locations:
Saturday 30th November: Galway Retail Park; 2pm – 8pm
Sunday 1st December: Dublin, Royal Hospital Kilmainham; 2pm – 8pm
Wednesday 4th December: Ballina, Military Barracks; 2pm – 8pm
Saturday 7th December: Belfast, Custom House Square; 2pm – 8pm
Sunday 8th December: Belfast, Custom House Square; 2pm – 8pm
Friday 13th December: Cork, Mahon Point; 2pm – 8pm
Saturday 14th December: Waterford, Winterval; 2pm – 8pm
Sunday 15th December: Dublin, Pavilions Shopping Centre Swords; 2pm – 8pm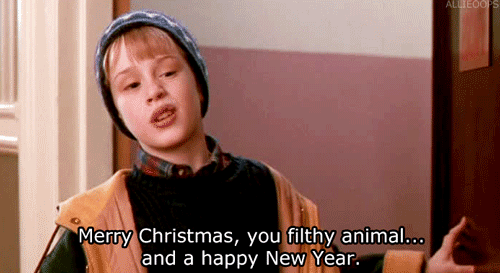 Coca-Cola Truck Tour Christmas Stall Vendors
Galway, 30th November
Lorraine Fletcher Art
Carmel's Candles
Dublin, 1st & 15th December
Nially Pea
Orwell & Browne
Ballina, 4th December
Mary Scanlon O'Hora
Ginni Mill
Belfast, 7th – 8th December
Once Upon a Dandelion
Sam Mercer Design
Cork, 13th December
Raffeen Rustic
Carmel's Candles
Waterford 14th December
Sarah's Boutique Candle
Pips Crafts