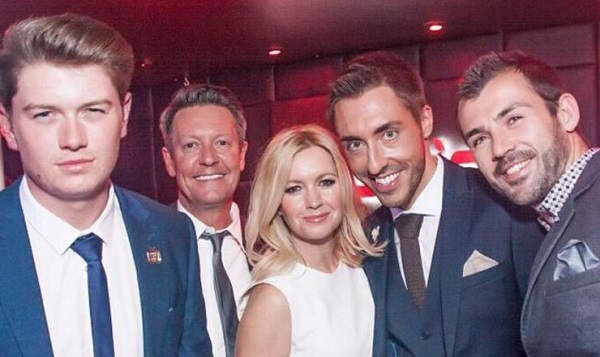 Earlier this week, former Emmerdale actress Verity Rushworth announced her pregnancy news, and now another soap star has revealed that she has got a little one on the way, too.
We're sending love and congratulations this week to Hollyoaks actress Alex Fletcher, who has revealed that she is expecting her second child with husband Neil Davies.
The 39-year-old, who plays Diane O'Connor in the show, told Hello! magazine that she is set to welcome a son in three month.
"It's so thrilling and slightly surreal. I'm still on a bit of a high about it all. It's a big deal, isn't it? I'm 40 in July," said Alex, who was also a fan-favourite in Brookside.
Alex told the magazine that her character will be exiting the soap around May, and promised that Diane will go out with a 'brilliant' storyline.
This is wonderful news for Alex and her family, particularly after suffering the trauma of an ectopic pregnancy last year.
Alex, who is already a mother to 10-year-old daughter Yasmin, added: "Having gone through all that, it made me realise how much I wanted a baby – I was on a mission. We were so lucky it only took four months [to conceive]."
Congratulations to the family on the wonderful news – we're wishing Alex all the best with the rest of her pregnancy.
SHARE to send warm wishes Alex's way at this special time.