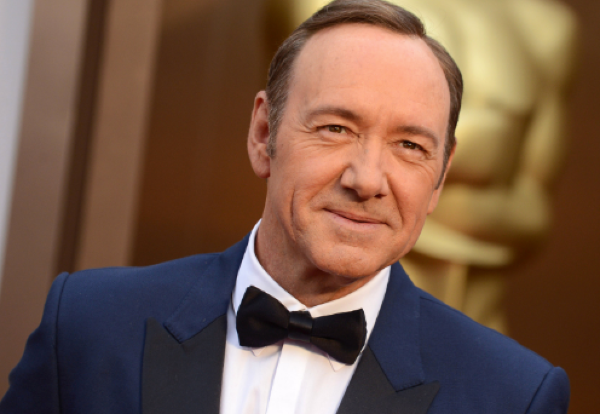 In a post which has amassed considerable controversy this morning, House of Cards star, Kevin Spacey, has made the decision to come out as gay, but it's in response to allegations of misconduct against a child.


The actor began his post with an apology to Star Trek actor, Anthony Rapp, who recently alleged Spacey made sexual advances towards him when he was just 14-years-old.
Recalling being invited to Spacey's apartment as a teen, Anthony told BuzzFeed: "My impression when he came in the room was that he was drunk."


"He picked me up like a groom picks up the bride over the threshold. But I don't, like, squirm away initially, because I'm like, 'What's going on?' And then he lays down on top of me."
I came forward with my story, standing on the shoulders of the many courageous women and men who have been speaking out 1/3

— Anthony Rapp (@albinokid) October 30, 2017
The American Beauty star expressed regret over the incident which he claims he cannot remember, and communicates remorse that Anthony has had to deal with the implications of the exchange for over three decades.
"I have a lot of respect and admiration for Anthony Rapp as an actor. I'm beyond horrified to hear his story," Spacey wrote. "I honestly do no remember the encounter, it would have been over 30 years ago."

"But if I did behave then as he describes, I owe him the sincerest apology for what would have been deeply inappropriate drunken behaviour, and I am sorry for the feelings he describes having carried with him all these years."

The 58-year-old actor went on to explain that Anthony's candour has ultimately compelled him to address some other aspects of life which have been at the centre of the rumour mill for decades.

"This story has encouraged me to address other things about my life," he continued.
October 30, 2017
"I know that there are stories out there about me and that some have been fuelled by the fact that I have been so protective of my privacy."

"As those closest to me know, in my life I have had relationships with both men and women. I have loved and had romantic encounters with men throughout my life, and I choose now to live as a gay man. I want to deal with this honestly and openly and that starts with examining my own "behaviour," he finished.


Unsurprisingly, Twitter is far from impressed with the correlation Spacey has drawn between the allegations levelled at him by Rapp and his current sexual orientation.


Indeed, many of the Hollywood's stars fans and followers have been quick to remind him that his sexual orientation does not justify an inappropriate exchange with a youngster.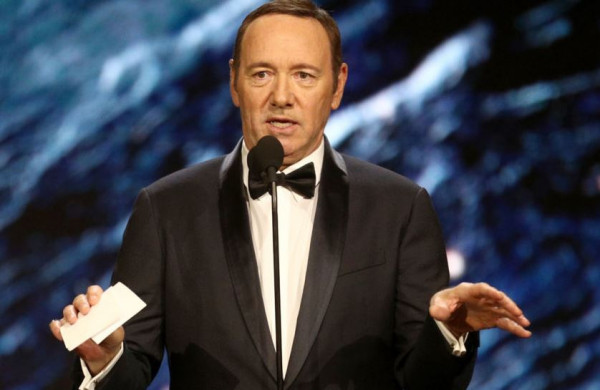 "While I applaud you being true to who you are, I'm afraid readers will confuse homosexuality and a desire for underage teens. They are not the same thing. By combining them, you've fed the fire of the religious right," reasoned one.


"Nobody cares if you're gay, what we care about is that you allegedly sexually assaulted a young boy, you imbecile," responded one.


"Kevin: I maybe a child predator but only when I drink. Oh I'm also gay so none of that child stuff matters. There fixed your statement, Kevin," critiqued another.