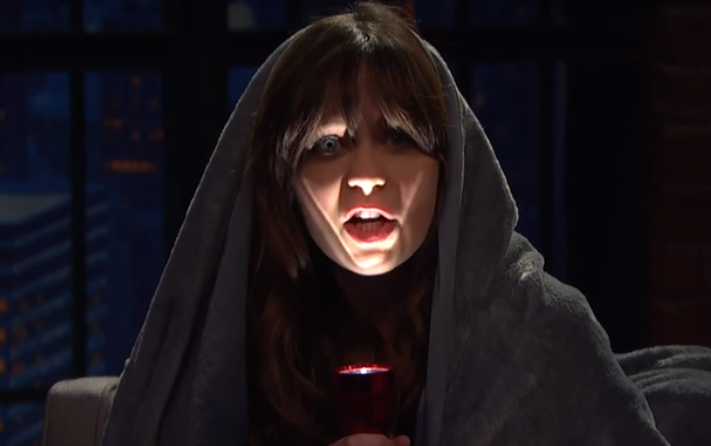 As kids, all we wanted to do was fast forward our childhood so we could do all the exciting grown-up things we were convinced we were missing out on, right?

Staying up late, eating ice cream all day and neglecting to brush our teeth were just some of the joys that awaited us...and then we actually grew up.

We realised adulthood - with its bills, responsibilities and endless concerns - was not all it's cracked up to be.

It is, in fact, an incredibly overwhelming, hugely exhausting and sometimes downright frightening place to be sometimes, right?

If this sounds at all familiar, then you may take solace from the fact that one of our favourite celebrity mums feels the exact same way.

Shining a light on true horror during this year's Halloween season, new mum, Zooey Deschanel, and chatshow host, Seth Meyers, open up about the truly frightening incidents we are forced to endure as adults and parents.

We think this may be called the laughter of recognition!