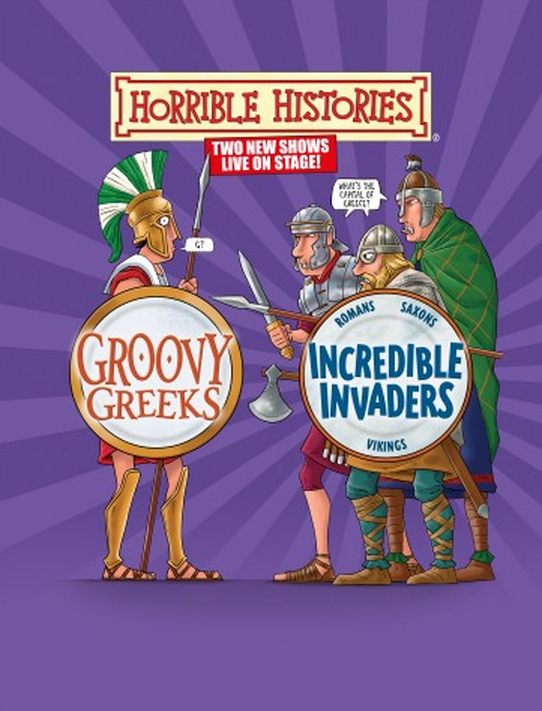 If your little one is a fan of all things gross and disgusting or you fancy brushing up on your knowledge of history then the live stage performance of Horrible Histories would be right up your alley.
Using actors and stunning 3D special effects, there are two shows to choose from - Groovy Greeks and Incredible Invaders - that are guaranteed to thrill you and your children.
Taking place from Tuesday, 9th until Saturday, 13th June the curtain will open for the two shows at various times throughout the week.
From Savage Sparta to Angry Athens, you and your kids will discover the truth about growing up in Greece. Take on the Trojans and pummel the Persians while they compete in the first ever Olympic Games and appear in their very first play. You might even meet your match with the Minotaur and be zapped by Zeus. So make sure you hold on tight as you gatecrash the gruesome and Groovy Greeks!
Or if the Romans, Saxtons and Vikings are more your thing you are sure to love the Incredible Invaders show. The Celts are crunched when the Ruthless Romans invade Britain! Can crazy Caratacus save the nation or will the Savage Saxons smash their way in? Will you survive the Vicious Vikings as they sail into the audience and stop King Alfred burning his buns? It's a thousand year journey with Incredible Invaders!
Both shows are sure to delight audiences young and old, so make sure you book your tickets before they're sold out.
For more information and to book tickets, click here.