With the kids back to school and houses that little bit quieter, seize the opportunity to create a clean and relaxing environment and get the house in tip-top shape after a fun-filled summer of activity. No matter the challenges living spaces may present, Kärcher's range of hardworking products offers simple solutions to help clean at ease.
Global cleaning experts Kärcher have shared their five top tips to help get the house looking its best quickly, and effectively. Whether opting for steam cleaners that eliminate household bacteria, spray extraction cleaners ideal for hard-to-remove stains after the holidays with kids at home, or cordless vacuums designed to achieve streak-free windows and glistening floors, there are unique and practical options for the most arduous of tasks.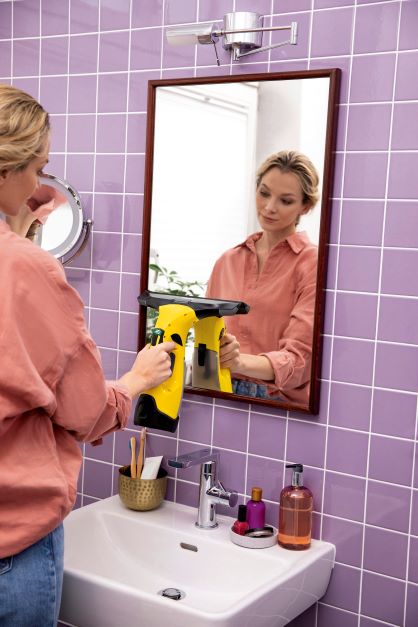 Lee Hulsman, Head of Retail for Kärcher says: "Throughout the summer, dirt and dangerous bacteria can build up at home. With busy schedules and kids around the house, many people don't have the opportunity to keep on top of their regular cleaning routines. September is the perfect time to give homes a deep clean and as the shorter evenings and brisk days ease in, achieving a sense of comfort and cleanliness at home is essential for unwinding with all the family."
Prepare
To get ready for this school year, allocate adequate time and write a list of the tasks at hand. Decide in advance the areas to tackle first and begin by decluttering and organizing one room at a time. Working systematically and efficiently saves valuable time.
Work from top to bottom
The golden rule is to start from the top and work down. Begin by dusting off surfaces such as tables, cupboards, windowsills, and countertops. Opt for a micro-fibre cloth to quickly sweep away any unwanted dust and cobwebs and use a damp cloth for any stubborn areas that are proving difficult. Next, vacuum upholstery and furniture. The Kärcher VC 6 Cordless vacuum cleaner's high suction power provides excellent cleaning results, combined with a 50-minute run-time which allows for uninterrupted cleaning.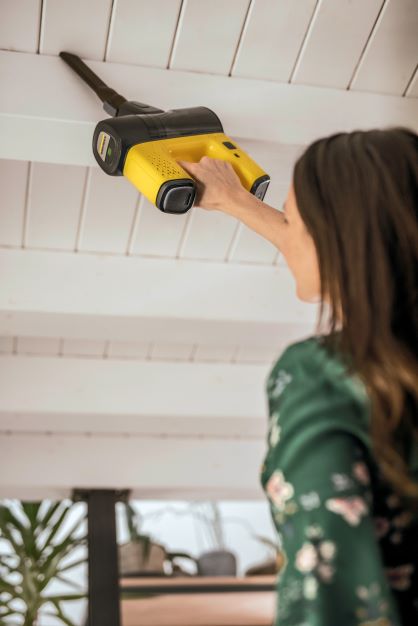 Use a spray extraction cleaner to tackle stains and pet hair
Carpet stains, dirt, and fine pet hairs can be hard to get rid of, whether it be from spilled drinks caused by kids at home during the summer holidays or pet lovers with animals around the house. Kärcher's SE 4001 spray extraction cleaner uses tap water to effortlessly remove dirt and odours using a spray extraction method. The pressure of the spray gets the water and cleaning agent deep into the surface fibres and the vacuum function sucks up the water together with the dissolved dirt to make sure kids stay germ-free and healthy.
Achieve streak-free windows by using a Window Vac
Cleaning windows can be a messy, taxing chore that often gets forgotten about. The Kärcher WV 5 Plus N is an innovative handheld vacuum that makes it that bit easier by doing the hard work for you. Ideal for tackling all kinds of cleaning jobs around the home, the vacuum effortlessly sucks up moisture and leaves windows streak-free, clean, and dry, and is perfect for shower screens and tiles alike. Simply use the spray bottle to mix detergent and spray windows, wipe with a micro-fibre cloth, and then vacuum the moisture away.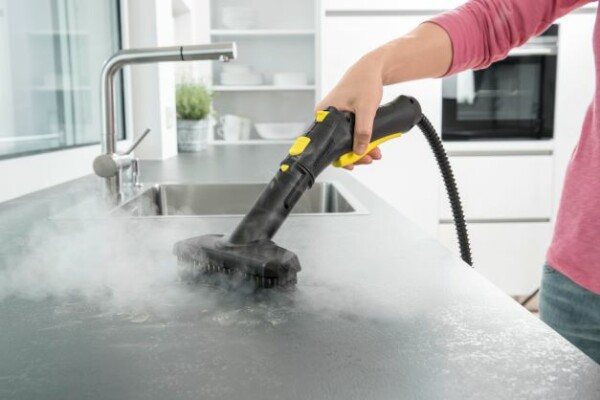 Get glistening floors with a steam cleaner
The final task in any home should always be the floors. Opt for a steam cleaner to achieve amazing deep cleaning results. The Kärcher SC 3 removes 99.999% of enveloped viruses and kills 99.99% of common household bacteria using only tap water. Begin by cleaning down skirting boards using the detail nozzle that comes equipped with the steam cleaner. SC 3 makes light work of dirt, limescale, and stubborn stains keeping hard floors clean and fresh, also removing limescale and mould from tiles leaving effortlessly sparkling floors with no chemicals or scrubbing.
Kärcher home cleaning products are available on the Kärcher website karcher.ie and in selected third-party stockists now.