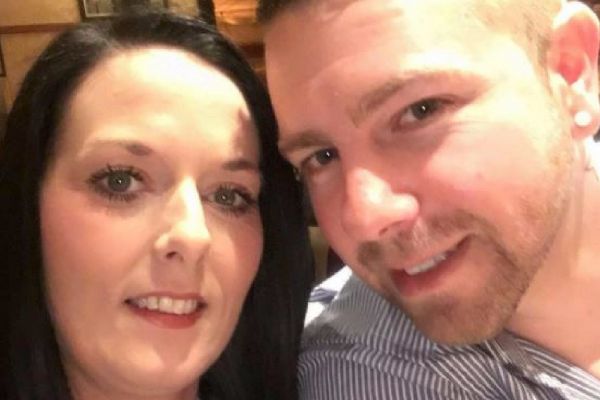 Mum Teresa Turner was fed-up of her husband of four years and decided she had to take action.
Teresa suffers from a condition known as misophobia which means she hates specific sounds, particularly people chewing and her husband Rob was teasing her with an irritating video.
Rob had found a video of a person crunching loudly and to tease his wife, he played her the "annoying and aggravating" video nonstop.
The mum-of-one took to Facebook and stuck up an advertisement in her local buy and sell group. She wasn't seeking a pair of noise-cancelling headphones, instead, she decided to put Rob up FOR SALE on the page!
Teresa advertised her "house trained and toilet-trained" partner for free, on a "first to collect" basis.
The tongue-in-cheek advertisement read: "I have a 33-year-old husband that is no longer needed due to getting on my nerves! I don't want no money he is FREE, he is house trained and toilet trained, first to collect!"
However, Teresa's plan backfired when the post got over 300 reactions and Rob, on discovering the post was very amused.
On being alerted to the post by a notification, Rob wrote underneath: "Brilliant, do I get my tea cooked too?"
One Facebook user asked if Rob could be dropped off at the pub, while another queried whether he came with a 30-day returns policy.
Other women commented warning Teresa that they had also tried to flog their husbands online but to no avail.
One woman wrote: "I've tried giving mine away for free too, but no one wanted him. He cooks, cleans and can iron as well, but not one person took him away from me."
Fed-up mum tries to flog her husband on Facebook - but it doesn't quite go to plan https://t.co/ADKwwwaLsw pic.twitter.com/zB4jx0aqAv

— The Sun (@TheSun) August 11, 2017
Despite getting lots of female attention, no-one arrived to take Rob off Teresa's hands and the couple are still happily married.
While Rob has a few annoying habits that get on Teresa's nerves such as teasing her and leaving smelly socks around the house, it seems their marriage is safe for now.
Teresa told The Sun: "My husband thought it was funny and still does. He's got a great sense of humour, thankfully.
"It gave a lot of people something to laugh at and it brightened up their day. I'm happy that our silly sense of humour made others laugh".