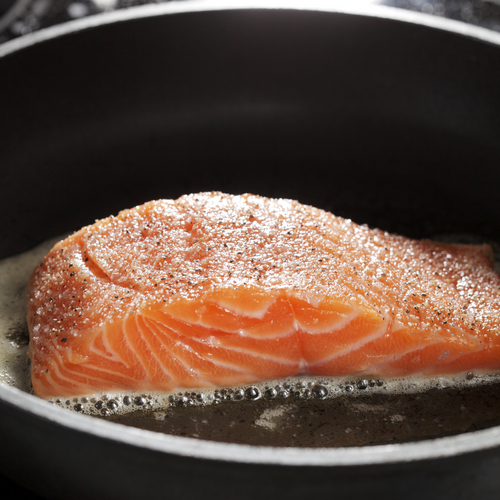 Quick Guide to Cooking Fish
These instructions are guidelines only. Exact cooking times will depend on the thickness and size of the fish, also individual ovens and grills etc.
When fish is cooked it will turn white or opaque in colour.
A simple way to test if fish is cooked is to check that a fork or skewer can pass easily through the flesh.
To Grill
Preheat the grill to a medium setting, place fish on a grill tray and cook. Turn larger pieces of fish halfway through cooking.
Shallow Fry
Heat a little oil in a pan over a medium heat. Turn seafood gently halfway through cooking. Do not turn the fish too often as it may break apart.
Deep Fry
Heat the oil to 180ºC / 350ºF. Coat the fish thoroughly in a batter or crumb before cooking. Cook until crisp and golden. Allow fish to drain on kitchen paper.
Steaming
Place the fish in a steamer, or between 2 plates on top of a saucepan of boiling water. Cook over a medium heat for a couple of minutes until the fish flakes easily.
Microwave in an 800w oven.
Put the fish in a suitable container. Cover and cook. Ensure that the fish is fully cooked through. Allow to stand for 1 – 2 minutes before serving.
Microwave ovens may vary, so adjust cooking times for your individual model.
Bake
Place fish onto a suitable ovenproof dish or tray. Cover and place in the centre of the preheated oven at 180ºC / 350ºF / Gas Mark 4. Oven assisted fans will cook fish more quickly.
Poach
Fill a shallow pan with liquid to half cover fish. Water, milk, stock, wine or combinations of these are suitable for poaching. Bring the liquid to a gentle simmer and poach for recommended time.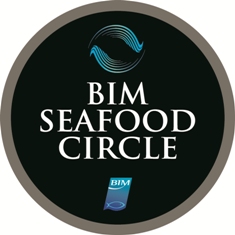 This article is brought to you by
Seafood Circle