Advertorial
Children can often suffer from a mild fever, but it can be quite scary for first-time mums. Being aware of what to look out for and ways to ease their discomfort is the best thing every mum can do.
Being equipped with this knowledge will not only ease your baby's pain, but ease mama's nerves too.
What is a normal temperature?
Every child's temperature will vary, but experts say that a temperature over 37.5°C is classed as a fever.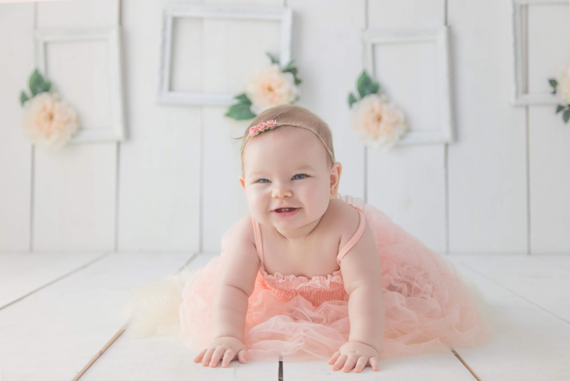 Signs and Symptoms:
Children with a fever tend to have flushed complexion and will feel hot. The best way to check if they have a fever is to check their temperature with a digital thermometer.
To take your child's temperature, place the thermometer under their armpit as this will give a more accurate result.
Treatment:
Fevers often clear up on their own but there are many things you can do to help them feel more comfortable. One of the best ways to ease discomfort is to give your child paracetamol-based medicine to lower their temperature.
One option would be to use Calpol Infant Suspension as it works on fever in a mere 15 minutes. It is suitable for most babies from 2 months+.
Another thing you can do is to ensure they are hydrated. Drinking plenty of fluids will help. If they're a little older then ice-pops are a great way to keep them hydrated.
You can cool your baby down by stripping them to their vest and/or placing them in a bath of lukewarm water. This may actually help to reduce your child's fever, but be sure to monitor the water's temperature just in case it gets too cold.
One thing to avoid is dressing your baby in layers of clothes. Avoid bundling them in blankets or extra layers at bedtime as this will make them uncomfortable when sleeping. Try using a baby sleep-bag and just one layer of light clothing, like a vest.
When to seek medical assistance:
If your baby is under three months and has a definite temperature, you should make an appointment to see your doctor. If your baby is over three months and their temperature stays above 37.5°C despite treatment; or rises to 39°C – 40°C, and if a fever lasts longer than two days, you should make arrangements to see your doctor.
Seek medical care urgently if your child has other symptoms like drowsiness, floppiness, vomiting or loss of appetite.