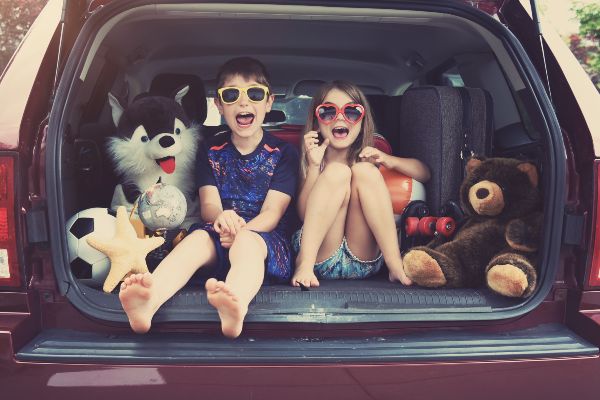 When we think of the family holiday, it's easy to think that it just might cost a small fortune - but that needn't be the case. Even if you don't have money to spare, it doesn't mean you can go away with the kids in tow and still have a ball. With some careful planning and preparation, you can head to the sun or have a break in a new city - even if you're watching those pennies a bit more.
Start saving as early as you can
This may sound obvious but if you're going away with the whole family, the earlier you start saving, the more 'budget' you'll have to work with when it's time to head away. Why not open dedicated savings accounts for the kids (for example) and even pop the minimum amount you can into it each week. AIB have special online savers accounts for kids (mum can set it up via her own account, so it's super handy). A little goes a long way and you'll be surprised how much even will be there to use if you say, start using it six months before the trip takes place.
Do your research

If you want to save money when planning a family holiday, make sure you research your options. Choose a destination that doesn't have a big impact on your budget, with expensive dining and accommodation (these eat into budgets). If you're planning to go overseas, it'd be wise to pick a location with a good exchange rate, or a spot where there are lots of free activities to do - the kids (and you!) will need to be entertained.
Be flexible

Be flexible with the length of time you stay away. Escaping for a weekend can be just as good as taking a fortnight off, if you use your imagination and fill it with plenty of fun things to do. The same goes for trying to decide where to go - if you find a suitable destination because you found a fantastic deal, even if it wasn't where you had considered originally, don't be afraid to adjust your schedule.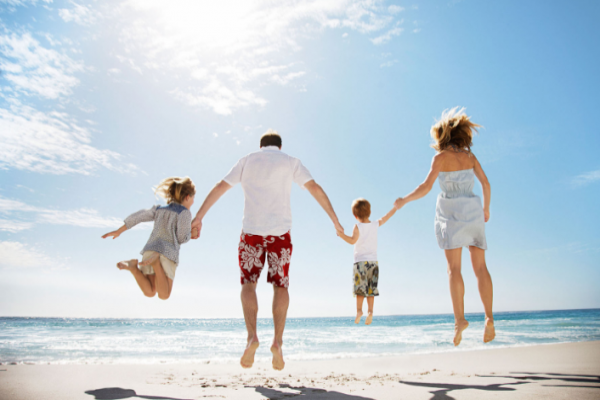 Go off-peak

Considering flights and accommodations goes up in price when the kids are off school, if can be hard for families to head away. However, if you're clever about it you can still enjoy a budget-friendly trip. Head to sunnier climates during the autumn or spring midterms – they are guaranteed to be cheaper than during the summer – and embrace the weekends with a staycation.
Save money on the flights
These are very popular as we come into a new season and you might even nab an extra discount if you book sooner, rather than later. Getting decent value on flights is almost half the battle starting out! Book your plane tickets online (and with a budget airline) rather than using a travel agent. You can also save money by flying mid-week (on a Tuesday, Wednesday or Thursday) rather than on the weekend which is the most popular time to travel. Flights that depart early in the morning or late at night on those days are often the cheapest. Also, book flights as early as you can; your days and times of choice could very well end up being more expensive if you leave it too long. Airlines may also hold discounts on specific destinations - something to keep in mind if you're still on the fence about where to venture to.

Book tourist attractions before you arrive

Firstly, unless you have a huge interest in the history of the city you're in, don't just visit a tourist attraction to tick it off your list. This is where you will potentially spend the most money. If you do want to go to these, be sure to see if you can get a deal with a family pass or the big one, book them before you arrive - many places will offer saver-deals the earlier you book.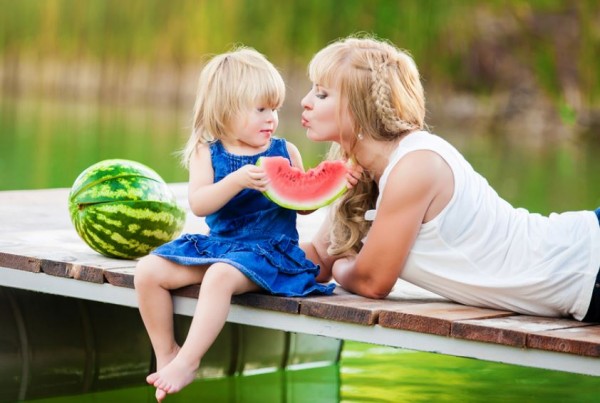 Plan your meals ahead of time
Eating out while away can be expensive but there are things you can do so that you don't go overboard on food. If you're in an apartment (a popular choice for families) you can shop in the local grocery store and make your own food, eating out a just couple of times to relax. If you're in a hotel you can make sandwiches out of the free breakfast and enjoy your lunch in the local park - these are also great snacks if the kids get hungry during the day. Also, stock up on juices and snacks before you set out for the day - this will mean you can avoid eating anywhere near the tourist attractions as this will cost you a fortune. Picnics are also great and can be enjoyed outdoors.