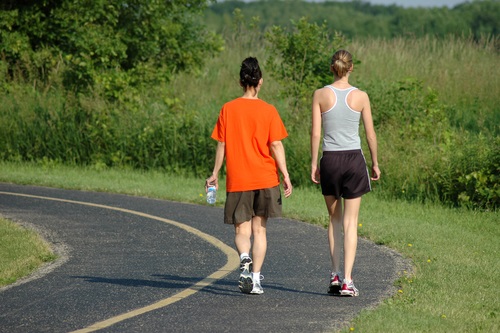 Mums know how important it is to stay active in order to live a healthy life. While joining a gym is an expense that most can't afford walking can be a fantastic alternative. Being a gentle exercise it can be enjoyed by families with varying levels of fitness. There are some lovely scenic routes all across Ireland which can be enjoyed as a whole family. And once you get used to it, you might like to consider progressing to
high altitude trekking
Here are some great tips for mums who want to get the most out of walking:
Shoes must be comfortable and supportive, be light in weight and roomy around the toe.
Walk at a pace that suits you but do try and push yourself each time you go for a walk. To challenge yourself increase your speed and push it until the end.
Swing your arms as you go. You will burn more calories and work your upper arm muscles.
Stretch it out. Stretching helps prevent injury and reduces stiffness.
Remember to bring your water; it's important to stay hydrated while exercising.