It is easy to let everything get on top of us from the moment we wake up until the minute we fall asleep.
But by making the following changes to your morning routine, you will have more energy to take on the day and be better able to cope with whatever it throws at you.
1. Wake up slowly
Rather than jumping out of bed at the very last minute take a moment to breathe in the day before slowly getting up, all the while taking in your surroundings.
2. Don't check your phone
If you are the type of person to check your phone as soon as your eyes open in the morning, now is the time to break the habit.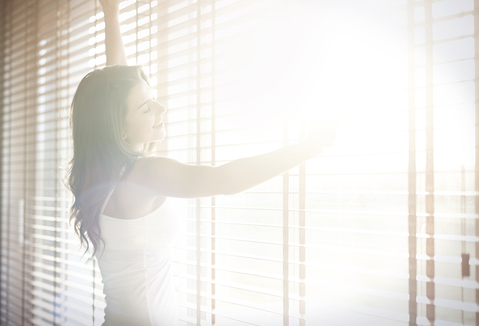 3. Enjoy your breakfast
Give yourself plenty of time in the morning to be able to enjoy your breakfast instead of eating it on the go. Being properly nourished will give you the best start to your busy day.
4. Don't text and walk
If you are catching the bus or the train don't spend the time scrolling through your phone, instead enjoy what is going on around you.
5. Enjoy the silence
Every once in a while drive the car or walk to the bus stop without listening to the radio – take in your surroundings and listen to the morning.