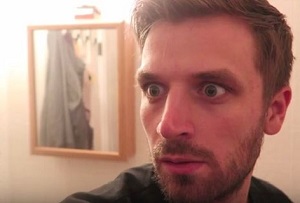 Usually, the woman is the first person to find out that she's expecting a baby, when she takes a test in the privacy of her own bathroom – but this wasn't the case for parents Sam and Nia.
The American couple, who have thousands of subscribers to their YouTube channel, have gone viral this week over their very unique pregnancy announcement.
In the seven-minute long video, dad Sam explains how Nia is two weeks late but hasn't taken a pregnancy test yet. Admitting that he has always wanted to be the one to break the news to Nia, Sam decides to use urine from the toilet to take a test himself.
The video documents the testing process, Sam's excitement when he finds out that it's positive, and most importantly, Nia and the children's reactions when they find out that she is expecting.
You will go through a range of emotions as you watch this, it's fantastic. Check it out below.