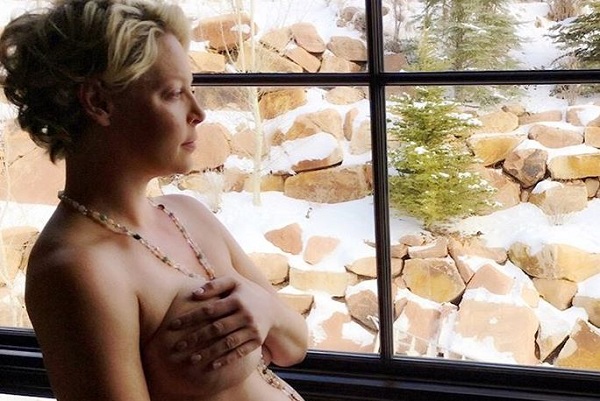 Losing weight can be tricky, draining and strenuous at the worst of times, especially when you're a mum. Shedding the weight, you gain during pregnancy is not essential, but many mums enjoy getting back into shape.
Katherine Heigl opened up about her post-baby fitness journey on Instagram. The former Grey's Anatomy star admitted that it has taken her over a year to get back in shape.
"It's been almost 14 months since Joshua Jr was born and it has taken me about that long to really get back in shape," she wrote.
Alongside three full-body shots, the actress explained that the photos were taken over the past 14 months, "The first pic was taken one month after he was born. The second pic was taken almost a full year later and the last pic was taken this weekend."
However, the mum revealed that she regrets not taking more photos to show just how difficult her fitness journey was, "I wish I had a few from in between the first and second so you could really see how slow my progress was."
Katherine shared that she has wanted to work on her fitness for quite some time. She revealed that a future holiday and her new role on Suits kept her motivated.
She stated that as well as her new acting role and holiday, her "deep desire to feel fit, strong and sexy" kept her going for the last two months.
The Knocked-Up star joked, saying she did a "deep dive search for the ab muscles I knew were buried under that belly somewhere!"
The workouts may have been difficult at times, but the mum-of-three got to do them from the comfort of her own home
She expressed her relief, "I am so grateful I've had a full year to find those ab muscles and get my butt back up where it belongs."
The 27 Dresses star confirmed that she did not lose weight for her upcoming role on Suits, but she knew it was time to make health and fitness a priority.