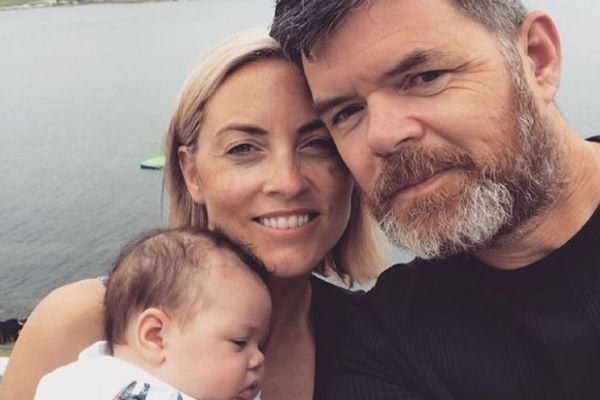 Kathryn Thomas celebrated quite the special milestone this week as her baby girl Ellie turned six months old.
In honour of her daughter's special day, Kathryn penned a moving open letter to her and was kind enough to share it with her Instagram followers.
She posted the sweetest snap of Ellie smiling in her buggy. The Operation Transformation presenter wrote: "6 months old baby girl...I can't believe it."
"Every day I'm excited by what you are discovering. You are strong and willful and curious and funny and full on (and exhausting...not gonna lie)," the mum admitted.
Kathryn continued: "I'm so proud of you already. I won't always be the perfect mum, l may never pair your socks right...honestly life is too short."
The mum vowed to show Ellie just how valuable being yourself is. "Me and your Dad are just excited for you to always be you and to play a big part in helping you figure that out #oddsocks #standoutfromthecrowd #beyou #thosepantsthough."
Kathryn and her fiancé Padraig McLaughlin welcomed baby Ellie on March 23, 2018.

She shared the joyous news in a sweet Instagram post. Alongside a photo of her baby girl's little feet, she wrote, "Ellie Mcloughlin couldn't wait any longer to meet us. Our gorgeous girl was born Fri 23rd March @ 10.02am. She is the most perfect thing I've ever seen."

She added, "Mum and Dad are totally and utterly in love. "