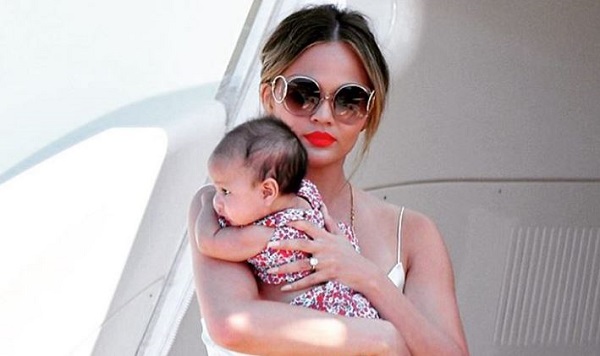 Chrissy Teigen is known for not holding back, and the model was not about to take criticism of her skills as a mum lying down this week.
The star has shut down a Twitter troll who accused her of holding six-month-old daughter Luna incorrectly.
The exchange began when the Twitter user sent Chrissy of photo of herself out and about with her daughter, the caption reading: "This is not how a baby is held!"
@chrissyteigen this is not how a baby is held!!!!pic.twitter.com/rBCqCDeEiu

— #FeesMustFall (@uVuyoh) October 19, 2016
Chrissy, who is married to musician John Legend, fired back with her response: "Really? Because that's how I'm f***ing holding her."
"Photos are literally split-second moments in time that evolve. I despise mommy-shamers. I am a proud shamer of mommy-shamers," she added.

This isn't the first time that Chrissy has had to contend with the 'mommy-shaming' brigade.
The 30-year-old was previously forced to defend herself after she was criticised for being photographed on a night out with hubby John – just days after giving birth to Luna.
"It was about nine to 10 days after. I mean, we needed a break. We needed to go enjoy each other's company and be out. I didn't think it would come from going for dinner...But, listen; we were gone for an hour, and we had a good dinner," she said, during an interview on Good Morning America.
While Chrissy is clearly well able to handle the haters, it must be so frustrating to have your every move as a parent analysed. Let's spread the love, eh, mums?
SHARE if you think Chrissy served up the perfect response.