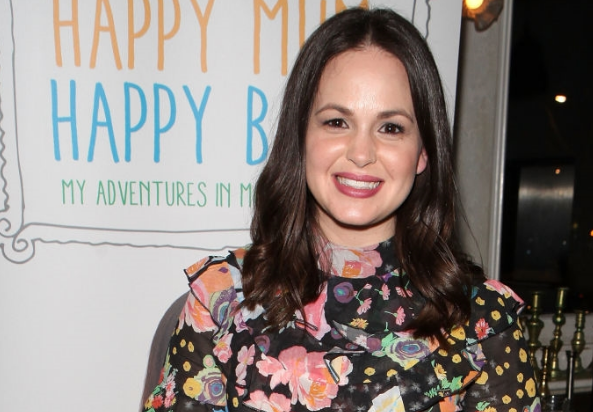 It's an incredibly busy time for mum-of-two, Giovanna Fletcher.
With her new book, Happy Mum, Happy Baby, already becoming Amazon's number one bestseller before it officially goes on sale tomorrow; the author found time to sit down with BUILD to discuss the process of writing her latest book.
The 32-year-old admitted that the main objective when penning her latest release, was making sure she didn't sensor herself.
"You're told there is a right way to do everything, and there's just not," she told BUILD earlier today.
"Writing a book is like therapy. It's about accepting you get it wrong sometimes, but acknowledging that sometimes, you get it right."
For anyone who follows Giovanna, and her antics online, you'll be familiar with her honest approach to motherhood, and that didn't change in front of the cameras.
When asked about her and husband Tom's efforts to conceive, the author spoke about the expectations she set herself, and the heartbreak she felt when she miscarried their first child.
"I had this picture of the mum I wanted to be, and as I got older, I worried it wouldn't happen for me.
"Not being able to get pregnant was a big fear of mine, and then when it happened, it seemed too easy. It worried me," Giovanna admitted.
"Not long after that, I miscarried, and part of me felt that would happen because it had all just happened too easily.
"I felt I hadn't earned that pregnancy."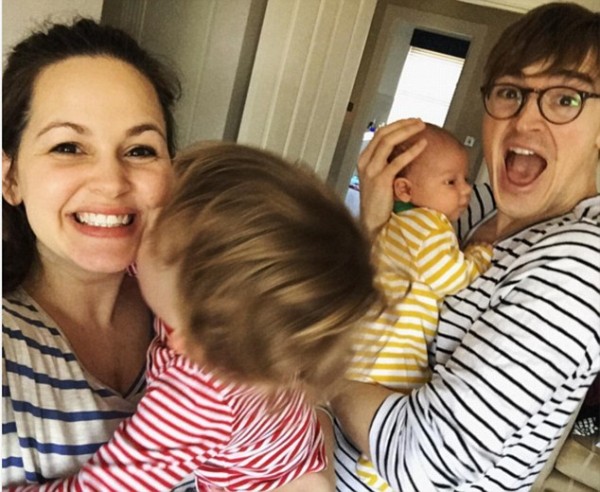 At the time of her miscarriage, Giovanna hadn't yet told any of her friends and family that she was expecting, and she recalled the moment she shared the news with her parents.
"I text my parents to tell them what had happened, which was just an awful thing to do.
"But I needed them to know that it had happened and that I was in pain, and I needed to know that they still loved me and would support me."
While she has grown able to talk about that time in her life, Giovanna admitted she found it difficult to talk about her heartbreak for so long, because it felt uncomfortable.
"We're all too scared to talk about miscarriage. People feel like it's contagious, so we don't want to talk about it.
"It's a really rubbish thing that happens, and it happens to so many people, but we need to be able to talk about it.
"All you really want in that moment is a hug."
Feeling like she had failed at her first steps into motherhood, Giovanna said she related to a description she read online, calling miscarriage 'the loneliest grief'.
So, what does she think makes her book different from all the other parenting books out there?
It's honest.
"Constantly, as a mum, you worry, 'Am I failing at this? Am I doing this right?'
"But there is no right way. You just do it."