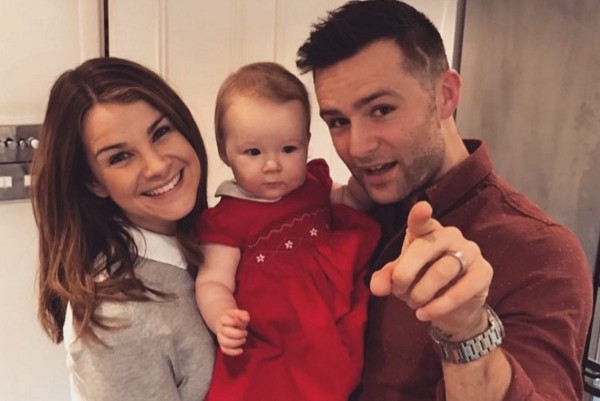 From the outside looking in, it appears that ex-Escala violinist Izzy Judd has the perfect life – but this is far from the truth.
In her new book, Dare to Dream: My Struggle to Become a Mum – a Story of Heartache and Hope, the musician and mum-of-one has opened up about her anxiety and how it affected her struggle to conceive.
Izzy, who is married to McFly drummer Harry, previously revealed that she struggled to conceive due to her polycystic ovarian syndrome. In her book, however, she outlines her belief that another health condition played a role.
"That didn't tell the whole story," she writes, in an extract from her book. "I've always believed that my long struggle with anxiety, which began when I was about 13, had a lot to do with it."
In her book, Izzy recounts the root of her anxiety: a car accident which seriously injured her eldest brother, Rupert.
Rupert was just 18 when the car he was driving collided with an articulated lorry. 20 years later, and he requires 24-hour care and will never live independently.
As Izzy and Harry tried desperately to conceive, the reality of life with anxiety really hit home.
"I think my deep anxiety had something to do with the fact that pregnancy didn't happen naturally," she adds.
"When it comes to fertility, if you're constantly in an anxious state or in that heightened fight-or-flight mode, your body won't do what it needs to do, to reproduce.
"It was so frustrating, hearing other people telling me to relax. If only it were that simple."
Izzy and Harry underwent IVF, eventually going on to conceive their daughter, Lola, who is now 17 months.
The couple went on to announce in April that they are expecting their second child, conceiving naturally this time around.
Doting mum Izzy took to Instagram to share a gorgeous photo of little Lola cuddling her mum's baby bump.
"Harry, Lola and I are so happy to share our news. After having IVF to conceive Lola, people used to say to me you'll probably fall pregnant naturally next time," she wrote.
"I never believed we would be lucky enough, but whilst writing Dare to Dream, this little miracle happened.
"I want to give others hope that amazing things can happen."
We love Izzy for sharing her journey with us – we can't imagine how difficult it must have been to write such a searingly honest account of such a personal experience.
We're sure that her new book will help plenty of other women out there struggling right now.