Picture via Facebook
American mom blogger Mary Katherine Backstrom had a cheeky encounter in a Starbucks not too long ago.
She posted about the incident on the Facebook page for Mom Babble by Mary Katherine Backstrom – and we are CRYING with laughter!
"So I am in line at Starbucks today, completely hangry because I forgot to eat lunch," she said in the September 27 post, "Nugget is with me, climbing on the walls, because he also forgot something rather important: how to nap."
We know that feeling!
Mary Katherine continued, "The line is forever long and my kid is like a dang jack in the box, completely wound up, and I am certain he's gonna bust open any minute with some brand of crazy that I can't control."
Oh boy, was she right.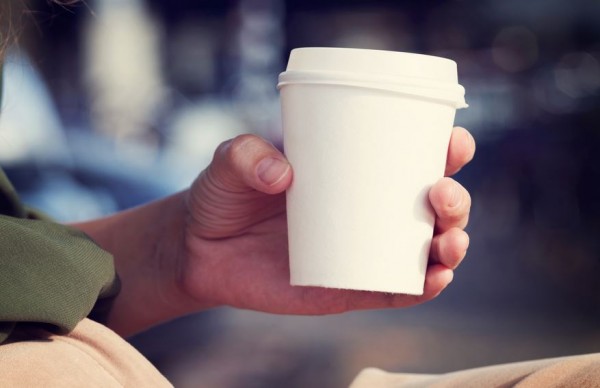 The mum went up to the barista and started ordering, and then…. "I feel a cool breeze."
"On my butt."
Mary Katherine's son had placed her dress over his head like a hat, exposing her 'granny panties' and bum to the whole coffee shop!
To make matters worth, the energetic kid got his head wrapped up in his makeshift hat and started panicking, saying he couldn't breathe.
Keep in mind that this whole time Mary Katherine's behind is out and proud for the whole world to see and the barista just wants her to order her coffee.
The blogger managed to disentangle her son from her dress and went to pay for their order.
But the barista told them the tab had been covered.
Apparently, the man who did so said 'he's a fan'.
Mary Katherine said that she appreciates the recognition she receives for her work as a mom blogger, 'except for when my son's head is literally stuck against my butt, shrink-wrapped like a lollipop, and he's panicking because he might just die back there'.
She ruminated at the end of the post about whether the man was a fan of her blog, her parenting skills, or her 'family circus that travels around Florida showing the world that no matter how bad your day is, you could always be a mom whose child got stuck in her dress, revealing her behind to an entire Starbucks'.
Way to look on the bright (back)side!