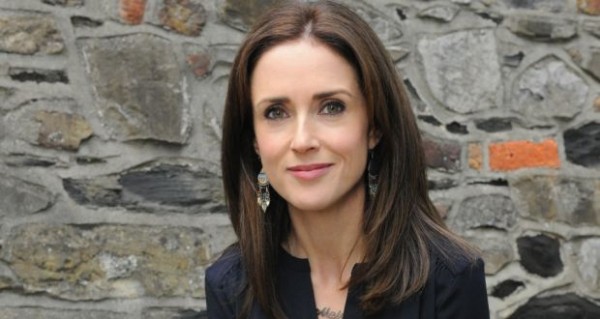 It's never the most pleasant topic of conversation, but our bowel health is very important.
And with 15 percent of Irish people affected by Irritable Bowel Syndrome (IBS), digestive disorders are much more common than you'd think.
This week, writer and broadcaster Maia Dunphy is speaking out about her own diagnosis, in the hopes of encouraging others to talk about their IBS and helping the public to better understand.
"I was diagnosed with IBS when I was 16, and like many teenage girls, I was trying to be healthy," Maia told MummyPages.
"I was only snacking on apples and raisins, but I just kept getting this awful pain in my stomach. My face would get hot and red, and I felt like I would pass out.
"I went to our family doctor at the time, and they diagnosed me with IBS."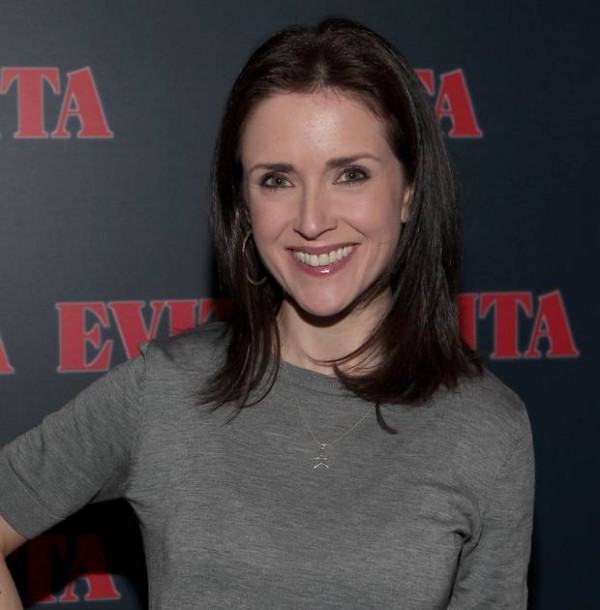 Unsurprisingly, 16-year-old Maia didn't tell anyone, apart from her parents.
"I was mortified. I wouldn't say anything with the word bowel in it."
Eager to tackle the problem head-on, Maia asked her doctors about a cure but was told there wasn't any - and that it was just something she would have to learn to live with.
"Over the years, I've tried those raw food diets, juice cleanses and all that, but it would just cripple me.
"I felt like I was going to die. I was in constant pain and just felt really, really sick."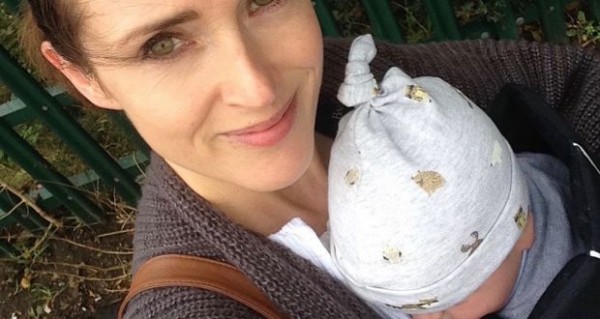 The mum-of-one admitted that she spent too much time paying attention to what seemingly healthy people eat and trying to replicate that, that she forgot to listen to her body.
"I think we follow what we see others doing. We see these slim women in magazines and think, 'Well, that much be a healthy lifestyle', so we copy it.
"But I've learned that you have to listen to your own body and find what works best for you, whether you've IBS or not."
Maia recently met with some other IBS sufferers, and learned just how difficult it can be for some.
"I went to meet some other people who have been diagnosed with IBS, and it opened my eyes to how lucky I am. Their lives have been crippled with it, and it's stopped them from doing things that we take for granted.
"One lady told me that she couldn't even book a flight for fear of being stuck on the plane and needing the toilet – that's horrific!"
Great day in Cork with @RDC_Dublin and @Alflorex ! #ibsawarenessmonth https://t.co/8hQRKH6f9x

— Maïa Dunphy (@MaiaDunphy) March 21, 2017
The 40-year-old also revealed that IBS is not only a physical condition, but a mental one.
"Another problem with IBS is that we feel everything in our stomachs from fear to stress.
"My doctor told me that she never met someone with IBS that didn't also suffer with stress, and that's just not good.
"I find myself, when I'm relaxed, calm and happy, it doesn't seem to be as problematic."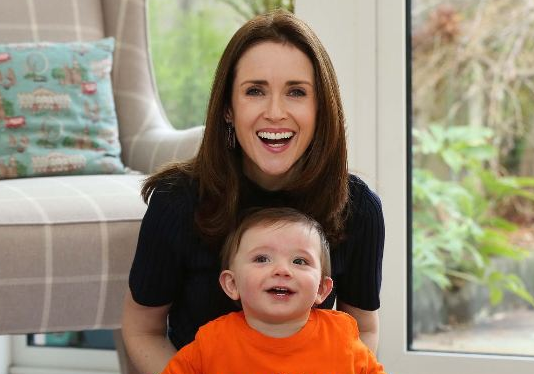 In 2015, Maia announced that she was expecting her first child with husband Johnny Vegas, and she admits that it was a stressful time for her.
"I remember the worry during pregnancy, because I had been told that it can go one of two ways when you suffer with IBS – either it can get significantly worse or it can almost disappear.
"And I thought, 'Oh God, mine is definitely going to get worse', but it didn't, it disappeared."
After more than 20 years since she was first diagnosed, Maia says there is no embarrassment for her when talking about it anymore, and motherhood has played a big part in that.
"I find it much easier to talk about it now. I think when you become a mum, you get over this type of stuff very quickly.
"You're changing nappies, and looking at your baby's poo a lot to make sure they're healthy and their bowels are moving as they should. So it just becomes normal, which it should be.
"That's one great thing about motherhood, you become far less uptight about discussing these types of issues – you get used to doctors looking and prodding at things, so you realise very quickly that we're all the same underneath it all."
April is Irritable Bowel Syndrome Awareness Month, and Alflorex is putting a spotlight on IBS and what it's like to be a sufferer in Ireland today. For more information on Alflorex, you can visit their website.