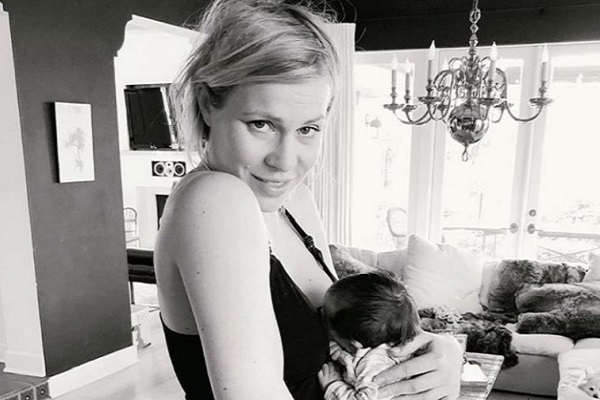 Natasha Bedingfield kicked off the year by starting her very own family when the cutest bundle of joy arrived a little bit earlier than expected.
Much to her fans delight, the Unwritten singer has been sharing plenty of snaps of her adorable baby boy, but one thing that really won their hearts was her honesty about motherhood.
The mum opened up about giving birth for the first time, balancing her baby's needs and her own, and how emotional motherhood can be at the start.
Taking to Instagram, she shared, "I still can't believe this little soul was inside me all that time. He arrived a little early and the labour was long. But he is totally at the right time," adding that she couldn't imagine life without her son.
She may have felt overjoyed when her son was born, but Natasha had a gruelling time during pregnancy, "Truthfully, I found pregnancy itself super hard. I was feeling pretty sick most of the time."
The These Words singer explained that healing up from childbirth has been difficult, and very intense.
"Learning to meet all the needs of a new person and trying to balance that with my own needs is tough and have found my elf in tears a few times over the last 11 days," she shared.
Natasha described motherhood as an 'emotional roller coaster', but despite the pain and tiredness, she shared that it's the best thing that has happened to her, "I am too excited to sleep."
We know Natasha will adapt to her new role as a mum in no time! She's already doing such an incredible job.