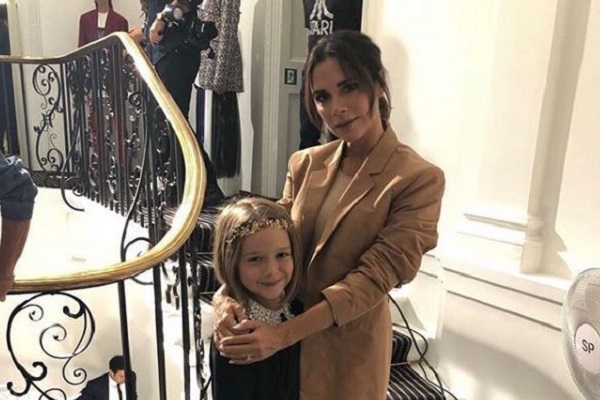 As a mum-of-four Victoria Beckham has experienced many the momentous occasion, from Brooklyn's first day at college to Harper's first birthday.
Victoria and David have watched their kids take their first steps, start school and grow into their own unique selves.
The doting parents have certainly gone through a lot during the past 19 years, both at home and in their careers.
From the Premier League to London Fashion Week, the Beckhams have both excelled in their respected industries with Victoria recently celebrating ten years of her self-titled fashion label Victoria Beckham.
Last week, the mum was joined by her loving husband David and their four children Brooklyn, Romeo, Cruz and Harper at the tenth-anniversary show for her fashion brand. Victoria admitted she had to fight back the tears when she spotted her family in the audience.
"I got so emotional. I really did. You work so hard for a long time and you want to do the best that you can do," she told E! News.
Victoria encouraged mums to continue to strive in both their careers and personal lives. She said mums need to stop being so hard on themselves.
"Just don't feel bad. Just don't feel guilty. We're trying to do the best that we can," Victoria said.
The fashion designer added: "You want to be the best wife, the best mom, the best professional and just be good and kind to yourself."

We couldn't agree with VB more.