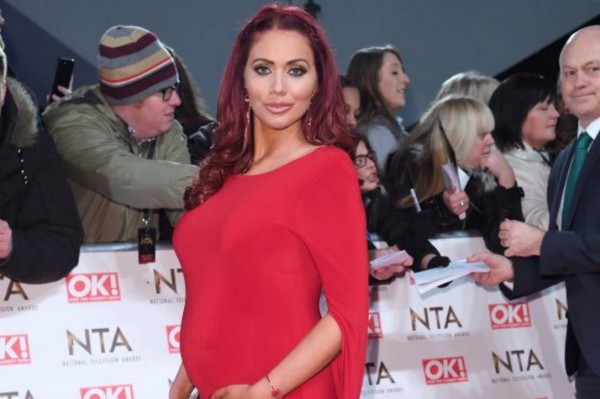 Our bodies are incredible machines, capable of the greatest miracle. So, even though yucky things might emerge during labour, it's all part of the magical circle of life.
That's why we have to disagree with Amy Childs, who has admitted that keeping her baby's umbilical cord may seem 'gross'. Not at all, Amy – we think it's an incredible and sweet 'keepsake' that represents that bond between Mum and Baby so sweetly.
The former TOWIE star made the revelation in her latest column, for new! magazine, as she opened up about life with her newborn, Polly.
Giving a sweet insight into daily life with her daughter, the 26-year-old said: "Polly is loving her baths. She doesn't even scream!
"When her cord dropped off, I know it sounds gross, but I kept it! There was no way I was throwing that away!"
We're not surprised to hear that Amy attaches such sentimentality to baby Polly's umbilical cord. Recently, the reality star revealed that she was trying out placenta encapsulation, whereby the placenta is prepared and ground into pills. It is believed to help with post-birth recovery, with some even believing it can cut the risk of postnatal depression.
Amy welcomed baby Polly on April 30, with partner Bradley Wright. The pair finally introduced their bundle of joy to the world last week, with a glossy cover shoot for OK! magazine.
In an accompanying interview, Amy revealed that breastfeeding hadn't proven successful for her and her daughter; something which she put down to her breast implants.
In the latest update, Amy admitted that while she has tried to nurse her tot, breastfeeding just isn't working out for her.
"She was on my boob for 90 minutes the other day and was screaming as she couldn't get anything," she explained.
"It's been a few days since I last tried now, and everyone is asking if my boobs feel like they are about to explode, but they're just normal. They're not leaking or hurting – I just don't think my milk ever came in."
We have to say, we love how honest and upfront Amy is being about her new life as a mum. We're all in this community of motherhood together, and we're sure many other mums can relate to Amy's ups and downs.