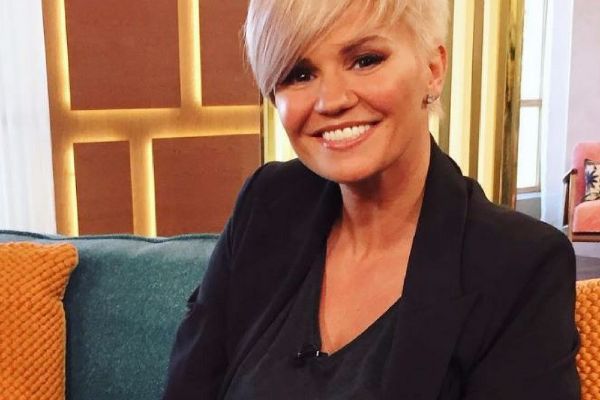 Kerry Katona has shone a positive light on being single. She revealed that her relationship with James English had ended in an upbeat and optimistic post on her Instagram.
She wrote, "'I'm in a relationship with me. I make me happy and will never leave me. Single is good when you like yourself and don't count on anyone else for your happiness!!"
The mum has been praised for her happy perspective. She has shown women that there is nothing wrong with being single.
She believes that focusing on yourself can be beneficial. Fans have thanked her for spreading such a positive message. She has shown women and men that you can be happy by yourself.
Kerry understands that relationships bring a lot of joy to one's life, but she believes it is important to remember that you don't need to rely on someone to make you happy.
The mother-of-five isn't alone in her opinion, many experts have found that being single can have a healthy impact on your life.
One study found that being single can help you solve problems more quickly. The study found that single people are more resilient because they solve their own problems. Being single helps you face problems head-on because you are relying on yourself, not a partner. They found that solving your own dilemmas can fill you with a sense of reassurance, even during the difficult moments.
Another benefit that Kerry and many other people will experience is developing stronger bonds with their loved ones. As a mum-of-five Kerry can look forward to growing closer to her children during this new chapter of her life. A study found that single people have more time to invest in their relationships with family and friends.
The study discovered that single people have a greater chance of receiving help from loved ones. They also found that single people are more invested in their loved ones' lives.
Experts found that unmarried women tend to live happier lives. The study stated that women who were single had stronger friendship circles and social lives. The researchers found that women who get married are no happier than they were before they said, 'I do'.
Ending a relationship can have a huge strain on you, both mentally and physically, but Kerry's merry outlook will help her adjust to this new phase of her life.
We are loving Kerry's content and confident view on her newly single status.