Alex Jones has revealed one of her biggest New Year's resolutions and it is going to help her become a better mum.
The presenter admitted that she has been struggling with this one task for quite some time but is determined to tackle it in 2019.
She took to Instagram to share that she is learning how to cook. Alex posted a photo of a cookbook and a number of ingredients to her account.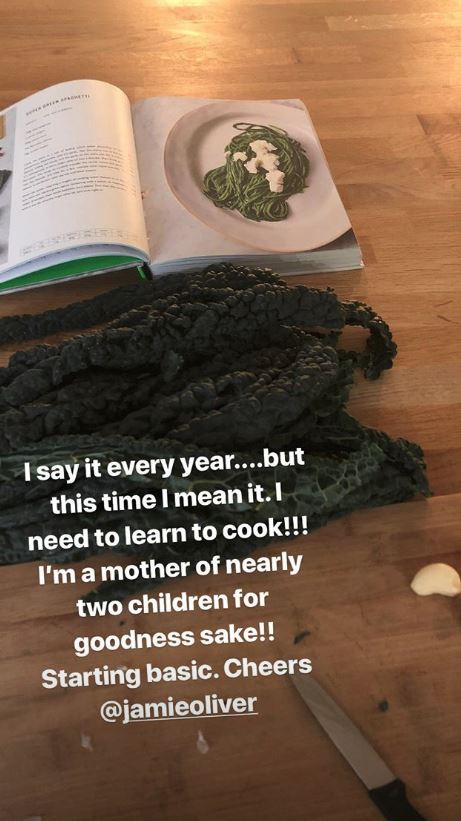 "I say it every year, but this time I mean it. I need to learn to cook!" she wrote.
"I'm a mother of nearly two children for goodness sake!" Alex added.
She thanked Jamie Oliver, whose cookbook she was using for help on this endeavour.
Alex is set to welcome her second child into the world later this year. The One Show host is already a mum to a son Teddy, who is set to turn two this month.
The presenter confirmed her second pregnancy back in December. She took to social media to make the wonderful announcement.
She said, ''So we've got a little bit of news. Charlie and I are expecting another little baby in the new year – a little brother or sister for little Teddy."
She continued, ''Don't know the sex of the baby yet. Probably won't find out because it was nice to have a surprise last time. I didn't know when to tell everybody and when to share the news.''
Here's hoping Alex will be a culinary genius by the time baby number two arrives. Good luck to the mum!