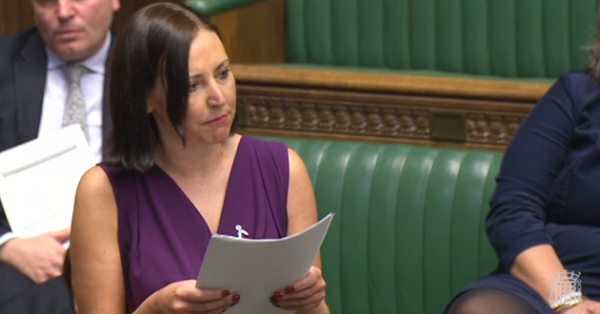 Today marks a momentous day in British politics, with the House of Commons debating the issue of baby loss for the very first time.
With infant death rates in the UK still alarmingly high, MPs are calling for the Government to improve health services and bring about vital change.
Among them was Labour MP Vicky Foxcroft, who moved the entire House to tears as she shared her own emotionally-charged tribute to her late daughter.
Visibly upset and shaking, Vicky stood up and explained that she was sharing the story of her 'little angel Veronica' so she could 'empower others and seek to change things for the better'.
She went on to explain how she fell pregnant with Veronica at the age of 16 and carried her to term. At 10 days overdue, Vicky was eventually induced.
Devastatingly, medics were unable to find a heartbeat once she was dilated, and she was then rushed to the emergency room. It emerged that the umbilical cord had been wrapped around the baby's throat.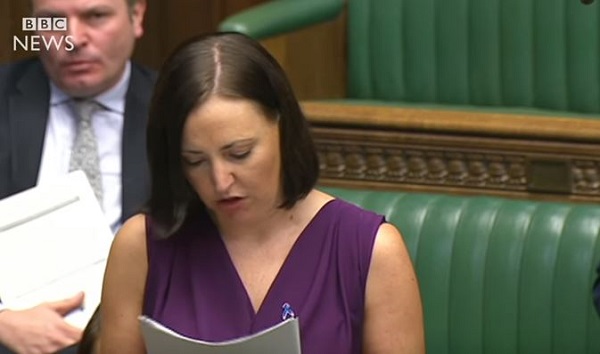 An emotional Vicky told the House: "She lived for five days, but we had to agree to the life machine being turned off. I got to hold her then for the first time, until her heartbeat eventually stopped. She stayed alive for hours. I never wanted to let her go."
"She was never able to cry, to smile; but I loved her, and I desperately wanted her. I still love her. She is always in my thoughts, all these years afterwards," she added.
Vicky went on to reveal that she has not had any more children, because she lives in fear of the same tragedy befalling her again.
So brave, honest and moving. Thank you @vickyfoxcroft https://t.co/xBMYEZculZ The power of patient stories @patientopinion @PatientsAssoc

— Jamie Crew (@jamiemcrew) October 13, 2016
Recalling the disappointing treatment she received in the wake of her tragic loss, Vicky explained exactly why she was sharing her story.
"I want my experience to be heard by young women in my constituency and across the country, who have or may go through this in the future – and just to say, 'you're not alone'," she said.
Needless to say, Vicky's tribute has gone viral, with mothers everywhere thanking her for sharing her story.
SHARE to spread to a fellow mum who can relate.