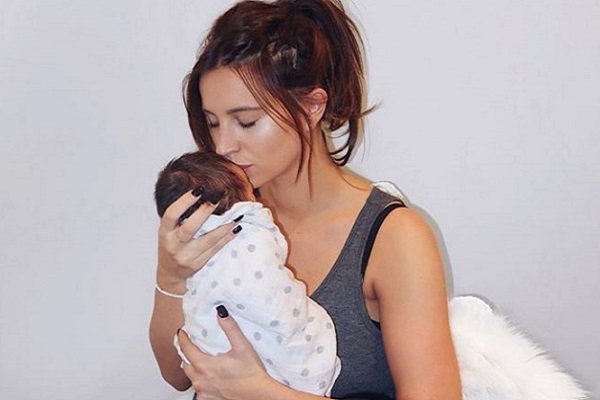 Ferne McCann welcomed her adorable baby girl into the world on November 2. It was one of the happiest days of her life, but the mum has spoken about her difficult pregnancy journey in the trailer for her documentary Ferne McCann: First Time Mum.
In the raw and honest trailer, Ferne opened up about being a single parent. She admitted that despite her troubles with her ex-boyfriend Arthur Collins, she didn't want to experience pregnancy alone.
"Being pregnant has been the most fulfilling thing ever but you do want to share this with the person you created this life," she shared.
Ferne shared that not a day went by where she didn't cry. She went through such a harrowing time during her pregnancy with the arrest of her ex-boyfriend.
The mum is proud to be raising her daughter Sunday alone. Her path to motherhood was full of intense hurdles, but she has learned a lot since welcoming Sunday into her life.
"I don't think you realise how much strength you've actually got," she shared.
Becoming a mum has strengthened Ferne as a person, but her new role as a mum has also given her more responsibility in life.
She expressed her love for her baby girl, saying that it's amazing to have someone in her life that is solely reliant on her.
Ferne has chosen to cut her baby's dad out of her life completely. She recently shared that she visited her ex Arthur Collins in prison.
Arthur has been charged with nine counts of actual bodily harm against 14 people and five counts of grievous bodily harm with intent. He was arrested earlier this year after throwing acid over a crowd in a London nightclub.
Ferne explained that visiting him in prison gave her a sense of closure. The mum brought her baby girl with her because she wanted to show Arthur what he was missing out on.
During the visit, she told him, "This is the last time you will see either of us. This is what you are missing out on. You will never see us again."
Ferne's documentary will be released on December 12 at 9 pm on ITV.