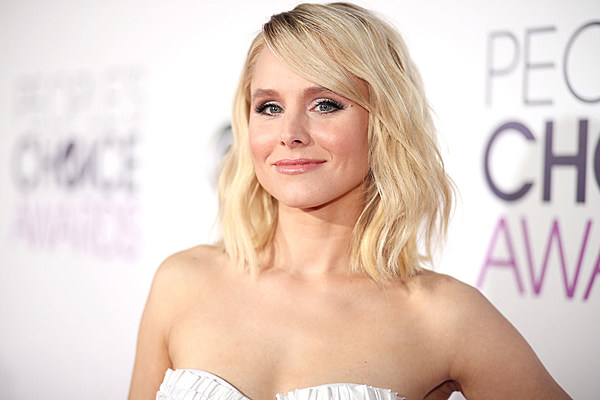 One thing we love about Kristen Bell is how honest she is about motherhood. The mum-of-two is so real when she talks about her life as a mum, it's so refreshing.
Kristen may be the voice behind one of Disney's most loved princesses, but the actress admitted that her two daughters don't care about her career.
However, she believes her career can help her daughter's in one very special way. She told The Independent, if her daughters see how much she loves her job, it will boost their confidence, "I want to stay a present mother, but I also want to be creatively fulfilled. I also don't want to wake up one day and realize that they're 18 years old and leaving the house."
Being a mum is the most overwhelming and intense role Kristen has ever had. The A Bad Moms Christmas star admitted that she feels an immense pressure to be perfect, but believes it's important to remember that everyone has their flaws and that's okay.
Kristen revealed that she often beats herself up, "I talk myself down all the time. I feel pressure to be perfect and sometimes you're doing great and other times you're not."
She continued, "There have been moments where I have dropped my kids off at school, truthfully, wearing two different Birkenstocks because I got ready too fast or I've not worn a bra."
Kristen isn't alone when it comes to dodgy school-run outfits. I'm sure many of us mums can admit that we wore our t-shirts inside out and our shoes on the wrong feet as we rushed the kids to school, minutes before the first bell.
The Gossip Girl star has encouraged mums to remember that we all have bad days, they're part of motherhood. She understands that we can't be flawless, kick-ass mums every single day.
"You cannot beat yourself up because your house doesn't look like a Pinterest board," said the Veronica Mars star.
That's one thing we all need to remember especially as the hectic festive season approaches. The mum believes that surrounding yourself with your family is what Christmas is all about. She will be spending Christmas with her husband Dax and their two daughters Lincoln and Delta.
Kristen and her husband Dax have been together for ten years, and even though they've been together for a decade, they still experience awkward moments in their relationship.
In an interview with The Talk, she bashfully shared that her kids have walked in on the pair having sex.
Kristen said, "We didn't continue. We sort of just went like, 'Hey, what's up? Mommy and daddy are just going to take a nap for a couple of minutes."