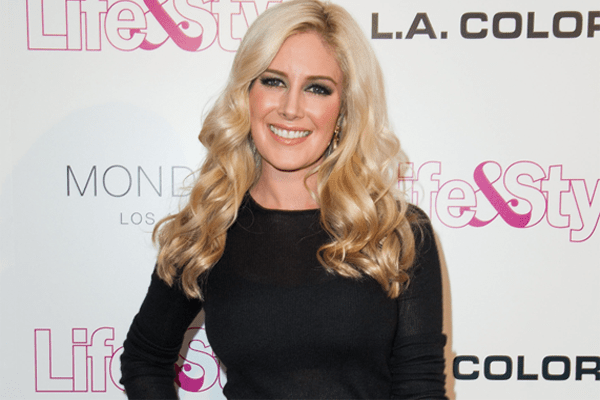 Heidi Pratt gave birth to her first child, a son named Gunner earlier this month. The entrepreneur shared that becoming a mum is the greatest thing she has ever done.
Heidi posted a series of videos to her Instagram Story where she honestly discussed how she is finding life as a first-time parent.
She revealed, "I love being a mom. It's absolutely my favourite thing I've ever done in my life."
However, the new mum admitted that the pressure to be the best mum to her son has made her feel extremely low. Heidi said she is trying not to let her stress levels increase dramatically.
"I feel like there's a lot of pressure and stress that comes with it because I want to do what's right by my little angel."
The reality star understood that many parents feel the pressure to be perfect. Heidi said she will try her best to calm her nerves and keep her worries at bay.
"I want to be the perfect mom, but I'm going to work on not getting anxious or stressed out."
She found that accepting your flaws can make you feel a lot better about parenthood. Nobody is flawless so it's vital to remind yourself that making errors does not mean you're a bad parent.
Heidi shared, "If I make a mistake that's okay. I'm giving myself a little bit of grace, it's definitely a learning curve."
The Hills star has refused to let her anxiety get the better of her. She wants to enjoy every minute of motherhood. "I'm not going to let the devil rob me of that joy with anxiety and stress."
Heidi's optimistic view on being a mum is so refreshing. We love how she refuses to let her negative thoughts ruin the experience for her.
Her stress levels and anxiety can make her doubt her role as a mum, but she has decided not to let them win.
Becoming a mum for the first time has been an incredible time in Heidi's life. Days after her son's arrival, she posted an intimate family photo and wrote, "No words will ever be able to describe this miraculous moment of life!"
She expressed her love for her baby boy, "I have never been so full of love, joy, gratitude, faith, and euphoria. The deepest love I have ever felt. I am so blessed to have a beautiful healthy baby."
Every mum needs to listen to Heidi's words of wisdom because she's right, nobody is perfect and that is perfectly fine.