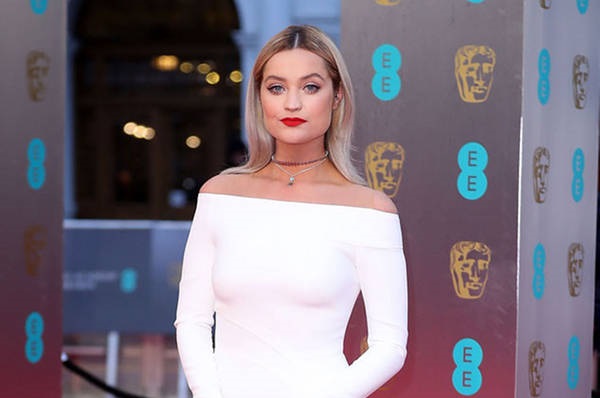 The Me Too movement has encouraged women to come forward and speak about their experiences of sexual assault and harassment. The movement has helped women open up and offered a huge network of support to victims.
Laura Whitmore has opened up about her own experience in a moving piece for Hot Press. The presenter revealed that she was sexually assaulted in a London nightclub last year.
She explained that she has wanted to share her story for quite some time, but was terrified of opening up about it.
In the new issue of @hotpress, out today, I've written a very personal and very honest response to sexual harassment and sexist portrayals of women in the media. Penning this was hugely important for me and I hope it resonates with and benefits many of you x pic.twitter.com/IoSM0rLiEP

— Laura Whitmore (@thewhitmore) April 12, 2018
She wrote, "I've been scared. I feel ashamed to say I was scared but I was. I still am. Scared of what people might say, drawing attention to things that upset me, adding fuel to the fire."
Despite her fears, Laura knew sharing her story would show other women that they are not alone.
For our new issue, in aid of @DublinRCC, Laura Whitmore has penned a searingly honest response to sexual harassment, the #metoo movement, and sexist portrayals of women in the media. Enough is enough, she writes. @thewhitmorehttps://t.co/5zSCIMHZNU

— Hot Press (@hotpress) April 11, 2018
"Last year I was in a club with my friends and I could feel a hand on the back of my leg. Initially, I thought it was my boyfriend messing or a mate about to pinch my bottom," she explained.
However, the host realised that it was a complete stranger, "The hand went under my skirt, between my legs, and firmly touched me. As I turned, I saw it was a guy who I did not know. He was laughing."
Laura quickly pushed the man away, but she was overwhelmed with the shock of what just happened. "I couldn't recognise his face under the strobing lights and, then, he was gone. I was a bit tipsy and I was wearing a short skirt. Did I deserve that to happen? I told the manager but what could I do? What was the point?"
The Survival of the Fittest presenter added that no woman deserves to be treated so poorly, "No one has the right to do that to anyone. My body. My property."
The broadcaster hopes her story will encourage women to speak out about incidents like hers. "We are not meat. We are beautiful, complex creatures. We should not have to feel like we are constantly on guard."
" I've always found it easier to speak up for others – but I now also acknowledge the importance of speaking up for myself," she added.
Laura has donated her fee for her Hot Press article to the Rape Crisis Centre.